News
CANNESERIES Unlimited 2022: The 2021 winner announced and the 2022 residents revealed
February 16, 2022
While the selection of candidates for the 2022 residency has just been completed, all of the CANNESERIES Unlimited – international writing residency dedicated to series – partners are happy to officially announce the name of the season 2021 winner: the French screenwriter Miriam Yacoubi.
For this fifth edition, its partners (the city of Cannes, through the "Cannes on Air" program, Vivendi, the Canal+ Group and the Université Côte d'Azur) wish to give a new path to the residencies and their talents, by strengthening their commitment. Indeed, starting 2022, each residency winner will receive the opportunity to start developing his or her project with the Canal+ Group.
This year, the six selected writers will start the residency online with their mentors and then in person in Cannes during the residency's partner festival, CANNESERIES.
The six selected talents for the 2022 edition: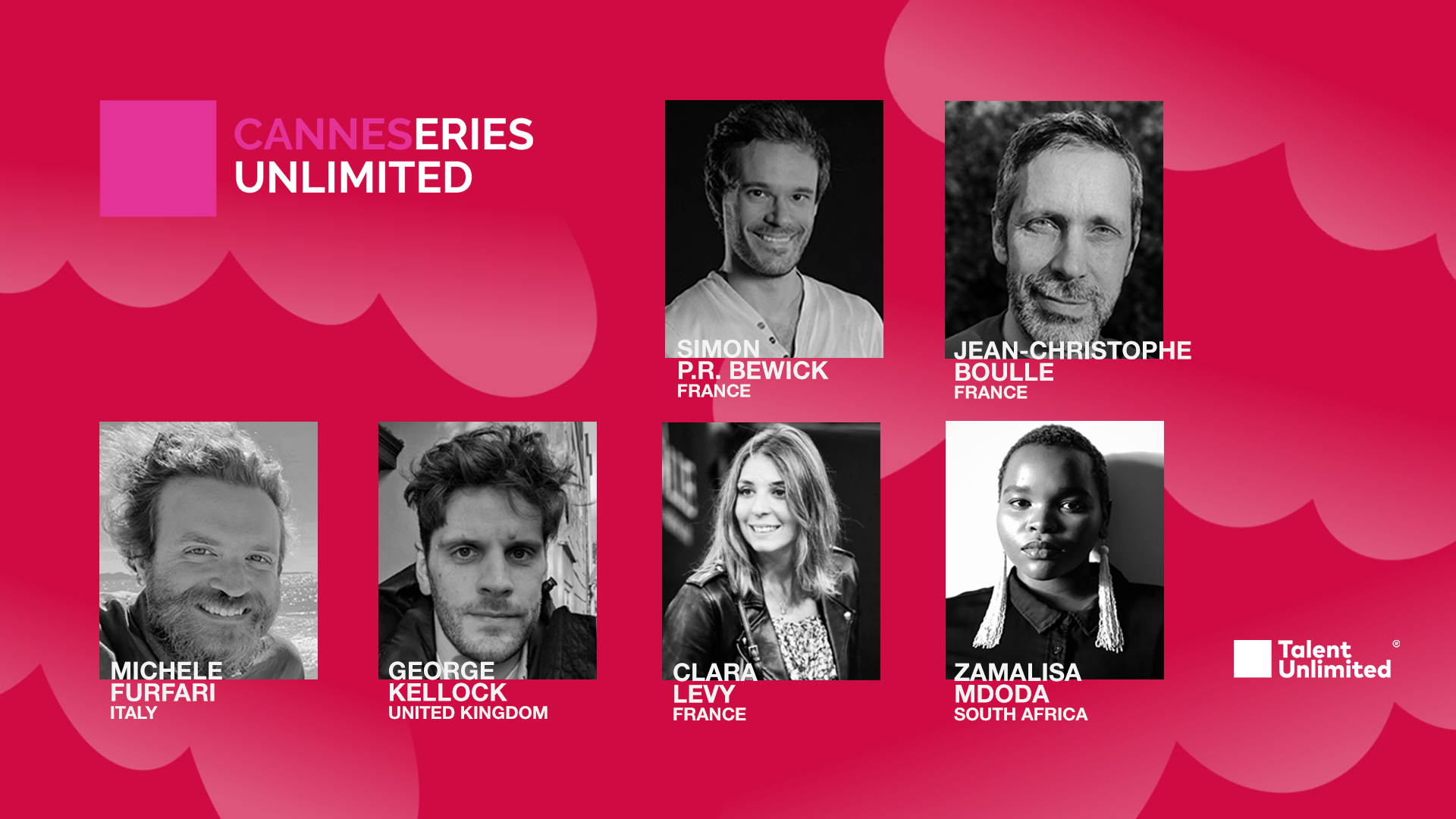 This year, the writers will be working on the theme of the "Huis Clos". They will learn from writing methods from the Université Côte d'Azur, Serial Eyes and the Deutsche Film und Fernsehakademie Berlin (DFFB) as well as from masterclasses led by professionals of the industry. During the project development phase, different creative entities of the Canal+ Group will follow the writers: Création Originale, Studio Bagel, and Studiocanal.
The festival CANNESERIES, which fifth edition will take place from April 1st to 7, 2022, has been supporting the residency since its creation. On this occasion, talents will have the opportunity to attend masterclasses, talks with professionals and screenings of the series in competition.
The CNC (Centre National du Cinéma et de l'Image Animée) also supports this residency.