About
the festival
CANNESERIES has been celebrating series from all over the world for 6 years and brings together those who make and love them in the mythical setting of the city of Cannes and its magical Palais des Festivals. Carried by a team of enthusiasts, the festival acts as a platform, and is completely free and open to all.
CANNESERIES is a celebration, creative and chic, with a unique style, both pop and joyful. During 6 days, one can cross path with the greatest international stars, many screenwriters and all those who are part of the series world, right beside our prestigious partners, on its now famous pink carpet.
CANNESERIES' program is eclectic and generous, with an Official Selection, for both long and short form series, but now also for documentary series, submitted to exceptional international juries. Its program also includes a parallel selection bringing together very diverse audiences and series fans. It finally includes talks and conferences allowing people to meet creators and talents from all over the world and from the sharpest to the most popular series, who question and make us think but also dream.
Our professional events, CANNESERIES Writers Club, MIP x CANNESERIES Connection and CANNESERIES Unlimited, allow screenwriters and top-level professionals to meet and share their experiences but also expand their network, at the same time as the MIP. These events are spreading out, year after year, and participate in the creation of unique connections between its participants.
Whether you are a professional, talent, partner or member of the general audience, CANNESERIES is a unique experience at the very heart of the series world.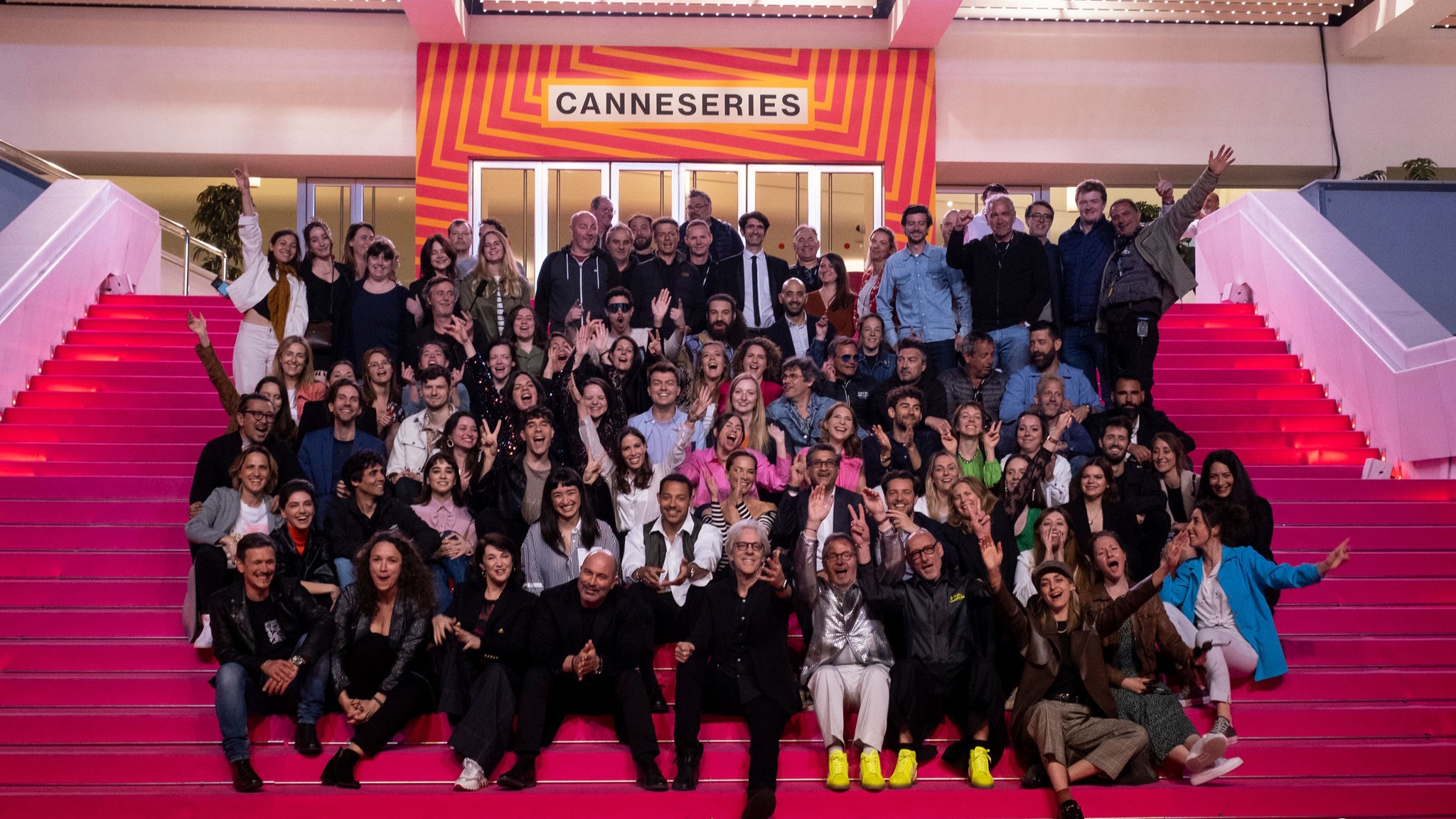 © Olivier Vigerie