CANNESERIES
& MIPTV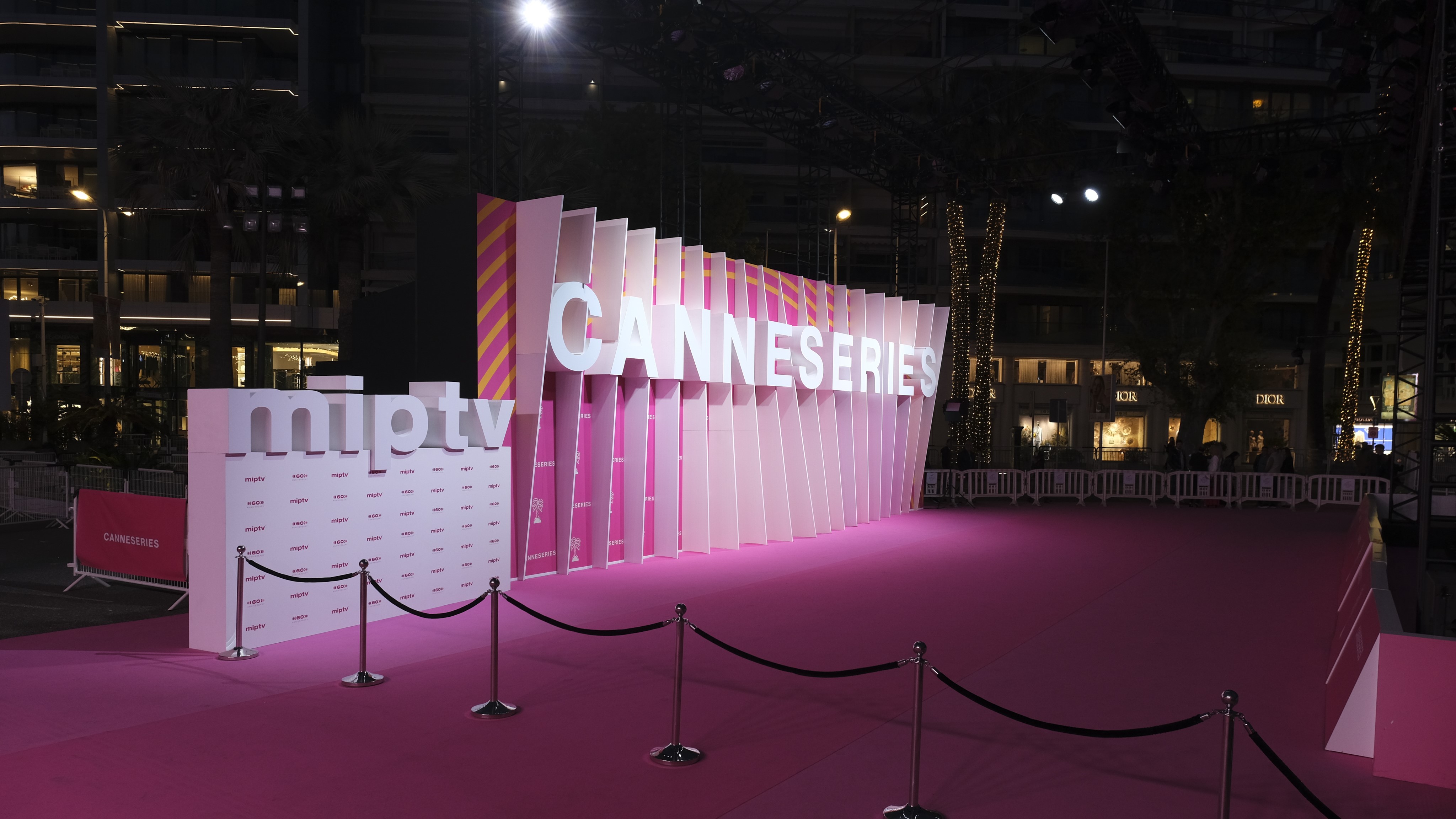 © CANNESERIES / Olivier Vigerie
Every year, RX welcomes to Cannes key actors of the audiovisual and entertainment industry during two major events, MIPTV (The Spring International Content & Co-production Market) in April and MIPCOM (The International Co-Production & Entertainment Content Market) in October.
Ever since its first edition, the festival has always taken place parallel to one of these markets, making Cannes the focal point of television creation. The complementary union of the biggest professional markets in the world and an international festival, completely free and open to all, has given prominence to series and meetings with those who make them.
In 2023, Season 6 took place at the same time as MIPTV 2023, bringing together professionals from more than a hundred countries during 3 days to establish contacts, start new partnerships and development projects and seal international distribution deals.
Through a program filled with various conferences and a new exposition site, the market – celebrating its 60 years anniversary this year – was an ideal meeting point for 4 key communities of the television industry:
Documentary with MIPDOC, the 25th International Documentary & Factual Co-Production Market and Screenings.
Formats with MIPFORMATS, the annual gathering and showcase for the international formats community.
Drama series with MIPDRAMA.
Children content with Future of Kids TV, the must-attend spring gathering for the kids TV community.
For the first time at MIPDOC and MIPDRAMA, CANNESERIES presented international buyers with an exclusive preview of some of the series in the Official Selection.
MIPTV is an opportunity for professionals invited to CANNESERIES, on top of the festival's program, to discover the latest trends, even more series and the most awaited new international television projects!
_____________