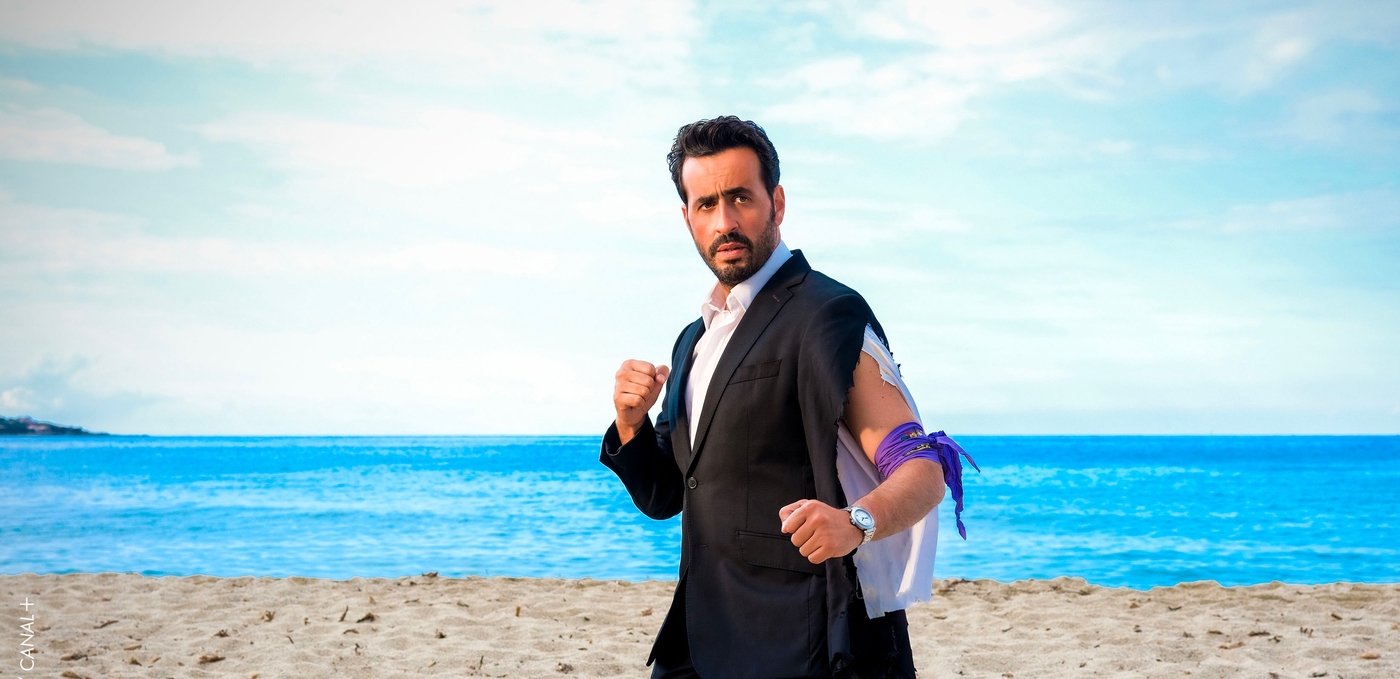 Out of Competition
Le Flambeau, les aventuriers de Chupacabra
Presentation
Le Flambeau, les aventuriers de Chupacabra
France - 2022
A series from Jonathan Cohen. Adapted from the american series "Burning Love". Based on the original work from Erica Oyama-Marino.
A CANAL+ Creation Originale
Season 2 - 9 x 40 minutes | World Premiere
In French with English subtitles
Episodes 1 and 2
Synopsis
Previsouly in La Flamme: in the first season, our bachelor, Marc, had to chose his heart's desire among many contestants. He was (almost) the only man and the focus of all... It's over now - season 2 shakes it all up. No more suits and gowns... This year, the mandatory uniform is a swimsuit! More than a new season, it's a whole new show and a new adventure for Marc. This time, he is a contestant just like the others, a member of a team of adventurers trying to survive on the idyllic island of Chupacabra...
Note from the artistic direction

That's it, Marc has made a decision : he is coming back.
After the success of The Flame, which premiered in CANNESERIES in 2020, Jonathan Cohen and his happy gang are back for the best, but mostly the worst. A deserted island, a flame, challenges… what kind of games are Marc and his fellow islanders going to be playing?

Technical Sheet
Credits: © Julien Panié - MakingProd / Les Films Entre2et4 / CANAL+
Original Title
Le Flambeau, les aventuriers de Chupacabra

Written by
Jonathan Cohen, Jérémie Galan, Florent Bernard, Freddy Gladieux, David Caviglioli, Hugo Benamozig

Directed by
Jonathan Cohen, Jérémie Galan

Photography
Clément Arenou

Editing
Arthur De Lipowski, Quentin Eiden, Clément Marouze

Music
Romain Vissol, François Villevieille
Cast
Jonathan Cohen, Jérôme Commandeur, Leila Bekhti, Adèle Exarchopoulos, Géraldine Nakache, Thomas Scimeca, Gérard Darmon, Kad Merad, Ramzy Bedia, Ana Girardot, Pierre Niney, Natacha Lindinger, Laura Felpin, Camille Chamoux, Jonathan Lambert, Mister V, Sébastien Chassagne

Production
Benjamin Bellecour, Jonathan Cohen and Jean Toussaint Bernard (Entre2et4), Stéphane Drouet (Making Prod), Ben Stiller and Nicky Weinstock (associated producers)

Sales
STUDIOCANAL

Broadcast
CANAL+