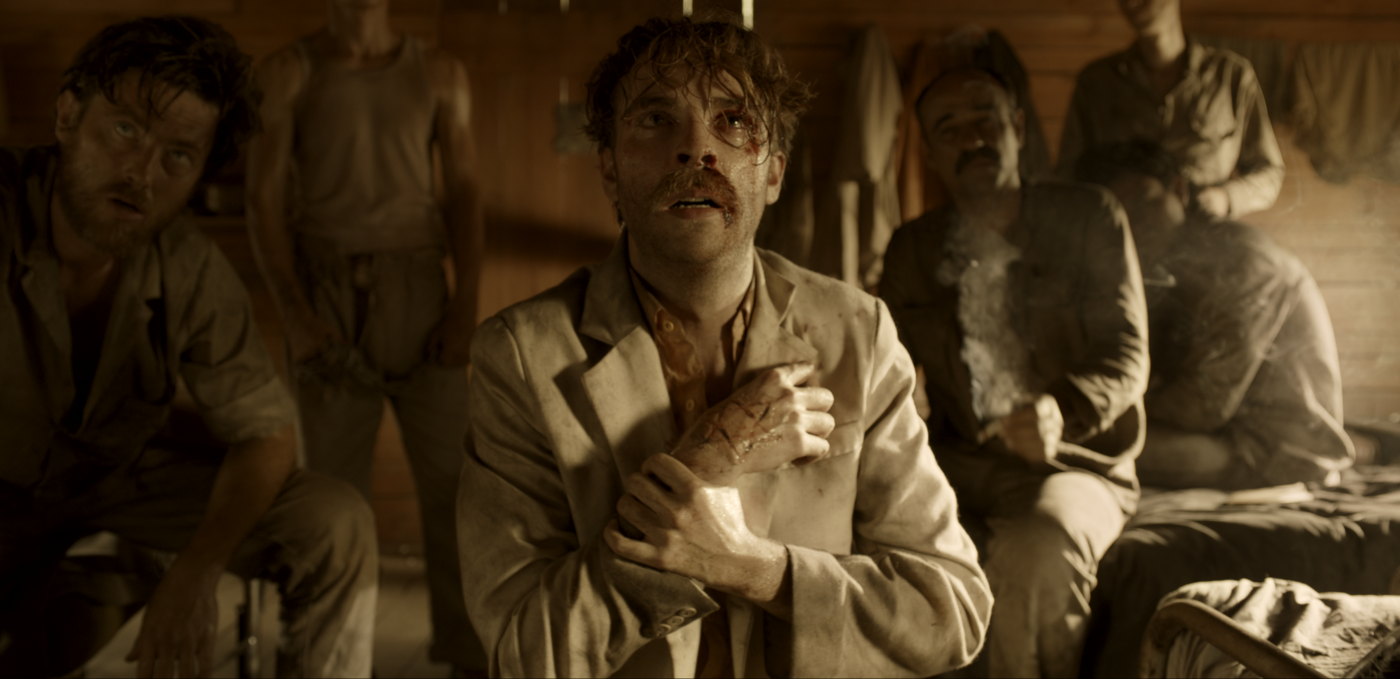 Presentation
Carthago
Israel - 2022
Reshef Levi, Tomer Shani, Yannets Levi
Season 1 - 11 x 60 minutes | International Premiere
In English, German, Hebrew with French & English subtitles
Episodes 1 & 2
In presence of the creator, screenwriter and actor Reshef Levi, creator, screenwriter and director Tomer Shani and actor Uri Gov.
Synopsis
Based on a true story. It's 1942. The world is at war, with the Nazis marching across Europe and the Jews in Palestine in open rebellion against British rule. Thus, the British construct Carthago, a prison camp deep in Africa. There, they imprison Italian fascists, Nazi spies and Jewish terrorists – all together. Elijah Levi, an innocent Jewish comedian, finds himself brought to Carthago in shackles. There he finds out that the camp commander's wife is no other than his ex-lover Helena. They both know that if this comes to light – they'll both die. A desperate Elijah joins forces with the infamous Nazi spy Thomas Edinburgh. Together they attempt one of the most daring prison escapes in the history of World War II.
Note from the artistic direction
Discovered at CANNESERIES in 2019 with the series Nehama, Reshef Levi, stand-up celebrity in Israel, and Tomer Shani, are back in competition. This time, they take us on a completely fantastic journey, still with the same energy and devastating humour, during a little-known part of history inspired by Reshef's own dad's experience: the Carthago camp, gathering opponents of the British Empire in the middle of Africa starting 1942.

Technical Sheet
Credits: © Daniella Nowitz
Original Title
Carthago
Written by
Reshef Levi, Tome Shani, Yannets Levi
Directed by
Tomer Shani
Photography
Daniella Nowitz
Editing
Tomer Shani, Daniel Keren, Itamar Goldwasser, Yael Hersonski
Music
Tal Yardeni
Cast
Uri Gov, Philip Glenister, Carolina Jurczak, Oliver Buckner, Reshef Levi, Mia Gabay, Shaun Paul Mcgrath, Yaakov Zada Daniel, David Gabay, Ella Gabay, Oleg Levin,Gianfranco Terrin
Production
24 Drafts Studios, Yoav Gross and Reshef Levi
Sales
Ehud Bleiberg, UTA Agents
Broadcast
KAN 11