News
CANNESERIES at Gare Croisette
November 28, 2022
This winter, Gare Croisette and CANNESERIES join forces for a special screening!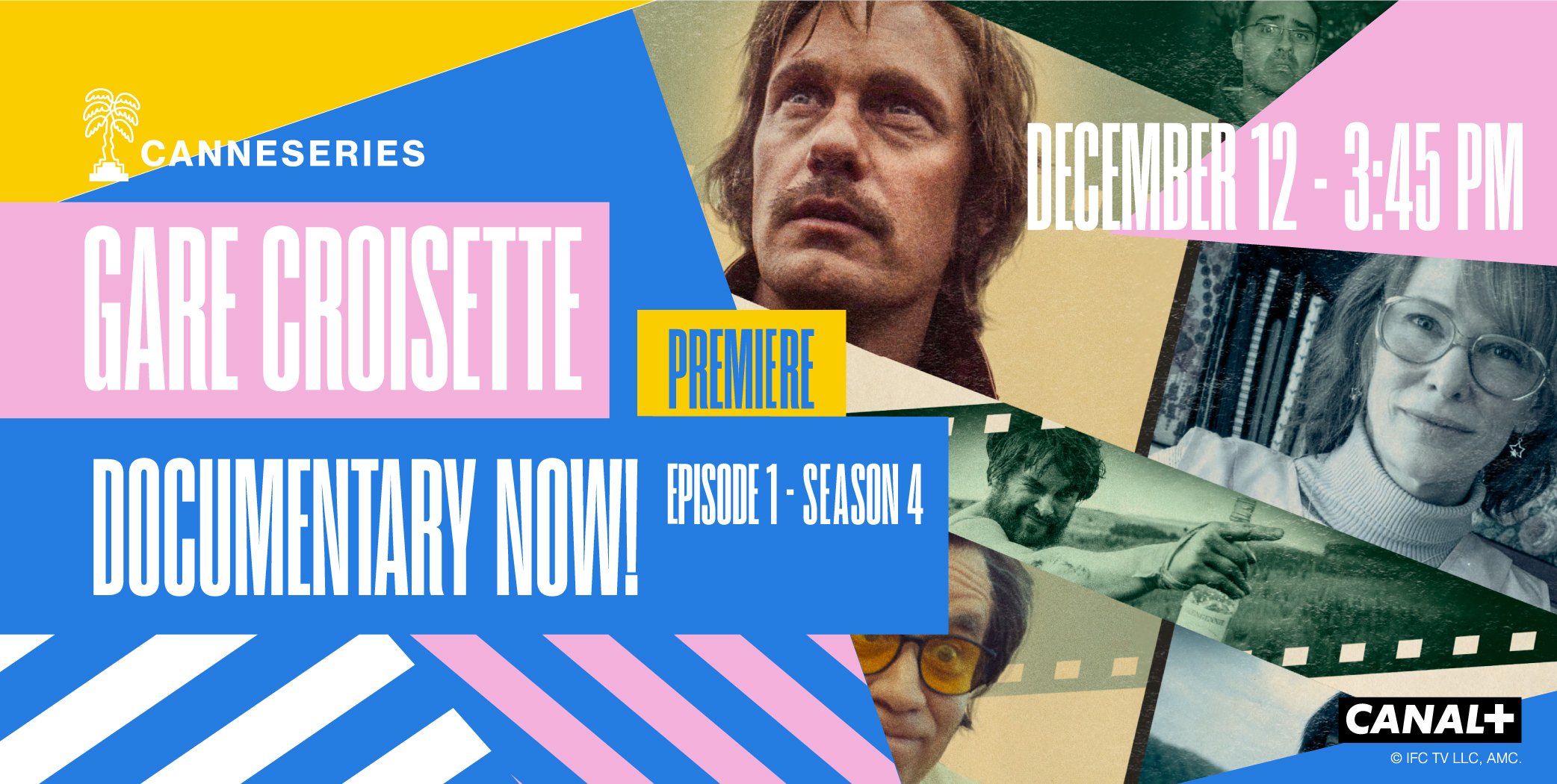 CANNESERIES invites you to Gare Croisette in Cannes, on December 12 from 3:45 pm for the premiere screening of the double first episode of Documentary Now! season 4 (which will be released on December 19 on CANAL+).
It will be followed by a talk with Thomas Destouches, journalist and most of all a huge seires fan, and Brice Mondoloni, Head of Editorial Foreign Fiction at CANAL+.
American history explored through a documentary series... or is it? Created by members of Saturday Night Live, this series, Documentary Now! which is an ensemble of mockumentaries, that is to say parodies of documentaries, is unlike any other. In this irresistible fourth season, the writers take on legends such as filmmakers Werner Herzog and Agnès Varda, as well as legendary documentaries such as When We Were Kings. Each episode is unique, shot in a different style and featuring an five-star cast: Cate Blanchett (Lord of the Rings, Carol), Alexander Skarsgård (Big Little Lies), Liliane Rovère (Call My Agent!), Harriet Walter (Killing Eve), Nicholas Braun (Succession), Jamie Demetriou (Fleabag), and Jonathan Pryce (The Crown).


Gare Croisette is a hybrid, creative and reactional place, open every day at the Gare Maritime of Cannes, from December 8, 2022 to January 22, 2023. A multidisciplinary experience that combines lifestyle, fashion, culture, food, events, concerts and bars.