Competition
Nikolaj
Coster-Waldau
President of the Competition Jury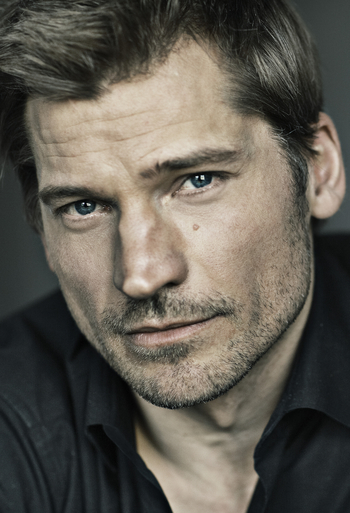 President of the Competition Jury
Actor, Writer, Producer ⎮ Denmark
Biography
Actor/Writer/Producer Nikolaj Coster-Waldau is best known for his role as "Jaime Lannister" on HBO's Award-winning series Game of Thrones, for which he was Emmy nominated twice for "Outstanding Supporting Actor." He will next be seen starring in Against the Ice, an environmental thriller for Netflix, which he also produced and marks his screenwriting debut, and the first production from his shingle ILL KIPPERS Productions. Coster-Waldau recently wrapped the starring role in Nick Cassavetes' crime drama God is a Bullet. Past credits include Shot Caller, Mama opposite Jessica Chastain, Susanne Bier's A Second Chance, The Other Woman with Cameron Diaz and Jo Nesbo's Head Hunters. ILL KIPPERS currently has multiple projects in development, as well, across television, film and podcasts.
Credits: © Isak Hoffmeyer
Sigal
Avin
Competition Jury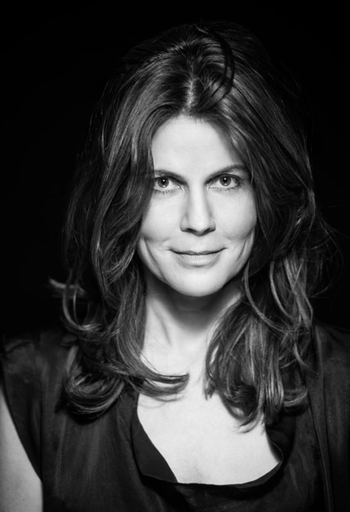 Competition Jury
Screenwirter, Playwright, Director ⎮ Israel, United States
Biography
Sigal Avin is an American, Israeli screenwriter, playwright and director. Recently, she created, wrote and directed the psychological thriller Losing Alice (which competed in CANNESERIES Season 3), which premiered on HOT in June 2020 and then globally on Apple TV+ in January 2021. She's also responsible for the #THATSHARASSMENT campaign she created, wrote and directed in 2018, for which she teamed up with David Schwimmer and Mazdack Razzi. She created, wrote and directed the dramedy The Ex-list that had an American remake on CBS and the comedy series Irreversible. She started with a career in theatre, and created and executive produced three of Israel's most acclaimed Telenovelas.
Credits: © Gabrielle Baharllia
Naidra
Ayadi
Competition Jury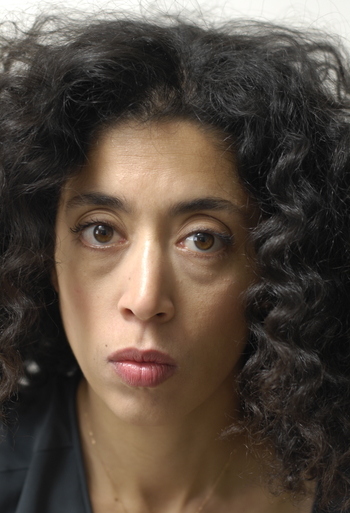 Competition Jury
Actress, Director, Screenwriter ⎮ France
Biography
Naidra Ayadi, who received the César du meilleur Espoir in 2012 for her role in Polisse by Maïwenn, then went on to play a part on the limited series 3 fois Manon by Jean-Xavier de Lestrade. After many roles on the big screen, she wrote and directed her first feature film Ma fille (2018). Recently, we've seen her in Rachel Lang's last film Mon Légionnaire (Director's Fortnight, Angoulême Festival), in Les Promesses by Thomas Khruitoff (Venise Film Festival) and in Stillwater by Tom Maccarthy. She is also seen on television on Le Code (France 2). She has recently shot Oussekine (Star) and Parallèles (Disney+). She is developing a series and finishing writing her second film.
Credits: © focaleshumaines
Salvatore
Esposito
Competition Jury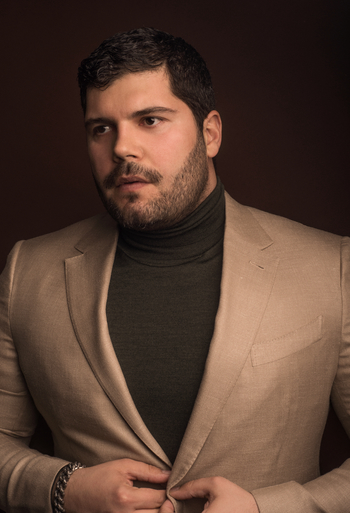 Competition Jury
Actor ⎮ Italy
Biography
Born on February 2, 1986 in Naples, Salvatore Esposito grew up in Mugnano and from an early age he cultivated a passion for acting. After high school he participated in two short films: "The consent" and "The principle of the excluded third", and then enrolled first at the Beatrice Bracco Theater Academy, then at the Naples Film School. Later he moved to Rome, where in 2013 he was hired for his first role in the TV series Il clan dei camorristi (2013), inspired by the events that saw the Casalesi clan as protagonist. The success, however, for the Neapolitan actor comes with Gomorra – La serie (2014) based on the novel by Roberto Saviano, in which he plays Genny Savastano, son of the boss Don Pietro. During the recording of the series, Esposito also had to lose 20 kg, highlight the change of the protagonist on his return from a trip to Honduras. It is this leading role that allows Esposito to achieve fame, thanks also to the great success of the series. Salvatore participates in the series for all 4 seasons.
In 2016 he is on the big screen with a cameo in They called him Jeeg Robot, shot when he was not yet known as Genny, and even this small part, as well as the previous ones, sees him engaged in the role of a young criminal. He detaches himself from this image of the mafia with subsequent commitments to the cinema, such as Zeta, a drama film in which the actor has entered the world of rap, a genre among his favorites. In 2017 Salvatore is the protagonist of "Veleno" a drama film directed by Diego Olivares, with Luisa Ranieri and Massimiliano Gallo.
The character that most stands out from the black crest and tough character of Genny Savastano is certainly that of Paolo in the comedy You can kiss the groom (2018), in which Salvatore is the protagonist together with Cristiano Caccamo. The two are an engaged couple living in Berlin, but when the time comes for the fateful "yes" they will have to face their families, very tied to "traditions". In 219 Salvatore Esposito is the protagonist of fiEroe, a dramatic film in which he plays a young journalist determined to understand who has kidnapped the niece of a well-known local entrepreneur. Subsequently he becomes part of the fourth season of the Fargo TV series not sparing himself several roles in the cinema. Among his latest films we remember AFMV — Goodbye fucking green faces, Taxi 5, The Immortal, and the latest committed genre film entitled Stone Breaker.
Credits: © All rights reserved
Marco
Prince
Competition Jury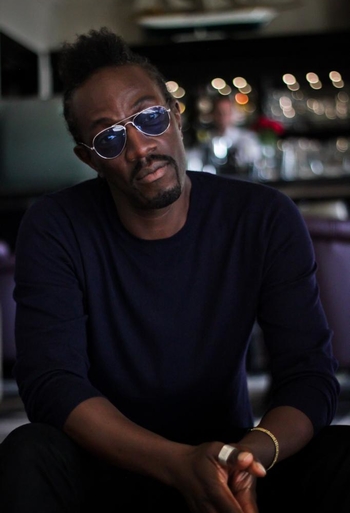 Competition Jury
Musician, Composer, Actor ⎮ France
Biography
Marco Prince began in music as a DJ for the legendary club Le Palace. He gets some attention with his funck-rock band FFF, that has today made 5 albums, received multiple Victoires de la Musique awards, and done many international tours… In 1997, Marco Prince composes the soundtrack for Vive La République by Eric Rochant. He is behind the soundtrack of the Jamel Debbouze's one man show, of the cult series Mafiosa (Canal+), of international events such as Dior's 60th anniversary, the opening ceremony of Doha's Asian games, the rugby world cup, etc. In 2021, he made the original soundtrack of the series L'Opéra (OCS).
Credits: © Benjamin Loyseau
Short Form Competition
Aisling
Bea
President of the Short Form Competition Jury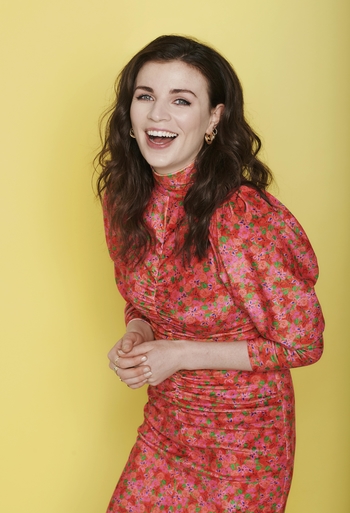 President of the Short Form Competition Jury
Actress, Comedian, Screenwriter, Producer ⎮ United Kingdom
Biography
Aisling Bea's brilliant BAFTA winning series This Way Up that she wrote, produced and starred in has recently aired on Channel 4 in the UK, Canal + in France, and on HULU in the US. She became the first woman in 20 years to win the prestigious So You Think You're Funny? competition for new stand-ups. Just a year later, her debut solo show at the Edinburgh Fringe, C'est La Bea sold out its entire run, received five-star reviews across the board and she was nominated for the 'Foster's Best Newcomer Award'. Aisling can currently be seen starring in The Comedy Line Up and in the fantastic Netflix Original series, Living with Yourself alongside Paul Rudd.
Credits: © Joseph Sinclair
Assaad
Bouab
Short Form Competition Jury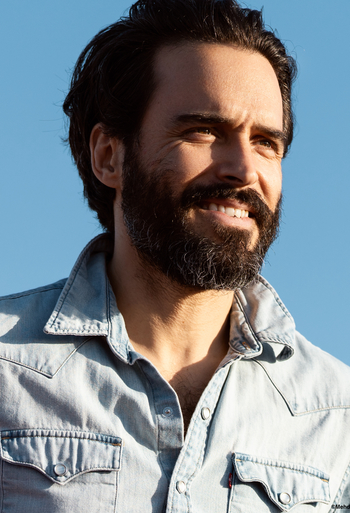 Short Form Competition Jury
Actor⎮ France, Morocco
Biography
Concurrently with a film career (Marock, Indigènes, Whaterver Lola Wants…) and a theatre career (Simon Abkarian, Simon Stone, Tim Stupple, Mehdi Dehbi…), Assaad Bouab gets into television with Cannabis, Braquo and Kaboul Kitchen. In 2016, he joins the cast of Call My Agent! and plays the role of Hicham Janowski, which makes him internationally famous. In 2018, we can see him in Messiah in the role of a CIA agent. He was also part of the limited series The Pursuit of Love created by Emily Mortimer. He will soon be in the last season of Peaky Blinders.
Credits: © Mehdi Triqui
Marie
Papillon
Short Form Competition Jury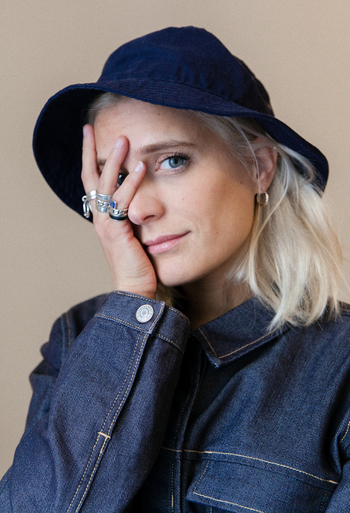 Short Form Competition Jury
Actress, Author, Director ⎮ France
Biography
Writer, actress and director, Marie Papillon was born in Le Havre. She was first known on social media, particularly on Instagram on which she has today 337 000 followers. She has written and co-directed Marie et les choses broadcasted on Téva, a series with absurd humour in which she plays the lead of Marie, a 30-year-old pareidolia fan. A very creative artist, she has many projects going on: she is currently in the series Jeune et Golri directed by Agnès Hurstel for OCS – and in the feature film Entre la vie et la mort directed by Giordano Gederlini. Concurrently, she has been writing a graphic novel with Blanche Sabbah called "Marinette", published by the new label Insolentes (Hachette). In 2022, we will see her in many feature films.
Credits: © Rita Braz
Documentary Series Competition
High School Jury
Student Jury