Competition
Baran
bo Odar
President of the Competition Jury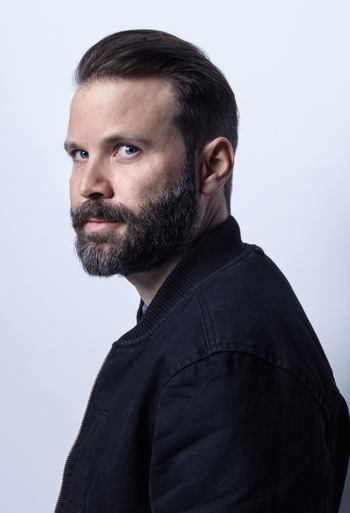 President of the Competition Jury
© Marco Grob
"These are exciting times for serial formats and I couldn't be more proud of being part of CANNESERIES this year, celebrating the best of serial storytelling worldwide."
Director and Screenwriter ⎮Switzerland
Selective Filmography
Under the Sun (2006) The Silence (2010), Who am I (2014), Sleepless (2017), Dark (2017-2019)
Biography
Born in Olten (Switzerland) in 1978, Baran bo Odar studied directing at the University of Television & Film Munich. He has worked on several commercials, music videos and award-winning short films. His feature debut Das letzte Schweigen (The Silence, 2010) premiered at the Piazza Grande in Locarno and earned him a spot as one of Variety's "Ten Directors to Watch" in 2011. His next film Who am I was a German box office hit. Warner Brothers has closed a deal for a remake. He then went on to direct his first US movie Sleepless, an action thriller starring Jamie Foxx and Michelle Monaghan which was released in February 2017. He is the showrunner on the Netflix Original Series Dark, alongside Jantje Friese, launched in December 2017 in over 190 countries and now one of the most watched series on the platform.
Miriam
Leone
Competition Jury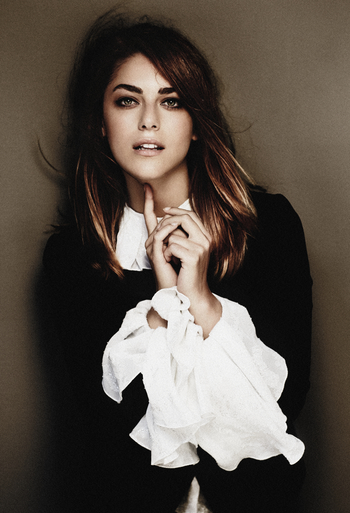 Competition Jury
© Glamour
Actress ⎮ Italy
Selective Filmography
Distretto di Polizia (2011 - 2012), Non Uccidere (2015-2018), In Guerra Per Amore (2016), 1993 (2017), Il testimone invisible (2018), L'amore a domicilio (2019)
Biography
Born in 1985 in Catania (Italy), she made her debut as an actress in 2010 with the film « Genitori & figli – Agitare bene prima dell'uso » de Giovanni Veronesi. She then pursued her career not only on the big screen, but also on the small screen with the TV series Un Passo dal Cielo, La Dama Velata and the Sky series 1992. In 2015, she got the role of Valeria Ferro in Non Uccidere, which received a huge critical success. In 2017, she reprised her role of Veronica Castello in the series 1993, then a third time in 2019 for the follow-up series 1994.
Emma
Mackey
Competition Jury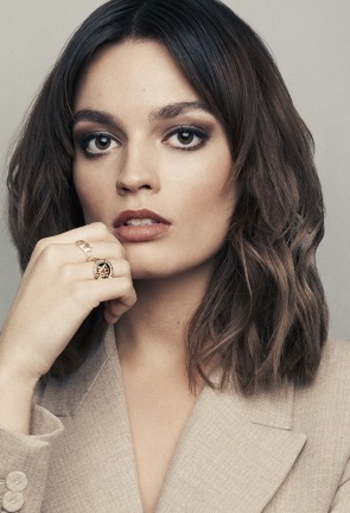 Competition Jury
© VisComm
Actress ⎮France and United Kingdom
Selective Filmography
Sex Education (2019), The Winter Lake (2019)
Biography
Born in 1996 to a British mother and French father, Emma Mackey grew up in France. In 2016, she graduated with a degree in English Language at the University of Leeds. Emma landed her first role in the small screen in the series Sex Education alongside Asa Butterfield and Gillian Anderson. She is currently filming the Independent feature The Winter Lake, before returning to film Sex Education season 2.
Katheryn
Winnick
Competition Jury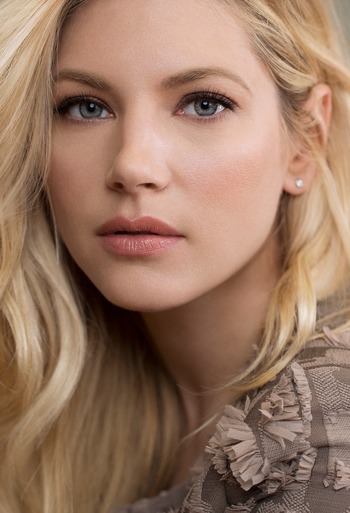 Competition Jury
© all rights reserved
Actress and Director⎮ Canada
SelectiveFilmography
Love & Other Drugs (2010), Bones (2010-2011), Stand Up Guys (2012), Vikings (2013-2019), The Dark Tower (2017), Polar (2019), Wu Assassins (2019)
Biography
Born in 1977 in Ontario (Canada), Katheryn Winnick is an actress, director, and producer. She began her career in TV series including PSI Factor, Oz, House M.D., CSI: Crime Scene Investigation, or Law & Order: Criminal Intent, rising to fame in 2010 with a role in the sixth season of Bones. In parallel she also appeared in feature films such as Cold Souls (2009), Love and Other Drugs (2010), Stand Up Guys (2012) and The Art of the Steal (2013). In 2013, she was chosen to play Lagertha in the Vikings series which brought her international fame. She continued to diversify her role in the series, heading behind the camera as a producer and as a director on one of the episodes of season 6. This year, she has a starring role on Netflix film Polar and on Netflix series Wu Assassins, for which she will direct an episode.
Robin
Coudert
Competition Jury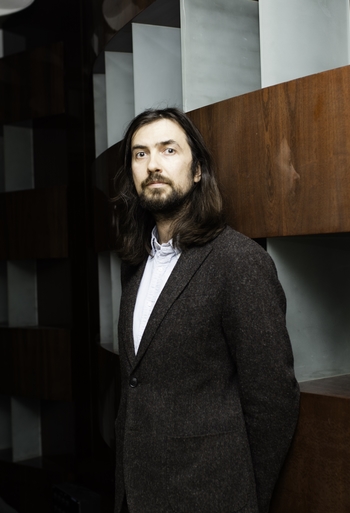 Competition Jury
© Charlotte Ortholary
Composer, musician and producer ⎮ France
Selective Filmography
Pink Cowboy Boots (2005), Belle Épine (2010), Populaire (2012), Horns (2013), Le Bureau des Légendes (2015-2018), Planétarium (2016), Revenge (2017), Troie : La Chute d'une Cité (2018)
Biography
Born in 1978, Robin Coudert, also known by his stage name Rob, is a French musician, singer-songwriter, producer and film score composer. Discovered by Source Records, he released his first EP Musique pour un Enfant Jouet in 1998, then three years later, his first album Don't Kill followed by Satyred Love, in 2002. In 2005, he started composing original soundtracks with the short film Pink Cowboy Boots. He then went on to create the original music for several feature films including Rebecca Zlotowski's Belle Epine (Dear Prudence, 2010), Grand Central (2013) and Planetarium (2016), Régis Roinsard's Populaire (2012), for which he was nominated for best original music at the César awards, or Coralie Fargeat's Revenge (2017). He also experimented in scoring TV series with Le Bureau des Légendes (The Bureau) and Troy: Fall of a City. In parallel, he worked on a series of collaborations with Sébastien Tellier and Phoenix whom he accompanies on stage with keyboards and percussion.
Short Form Competition
Greg
Garcia
President of the Short Form Competition Jury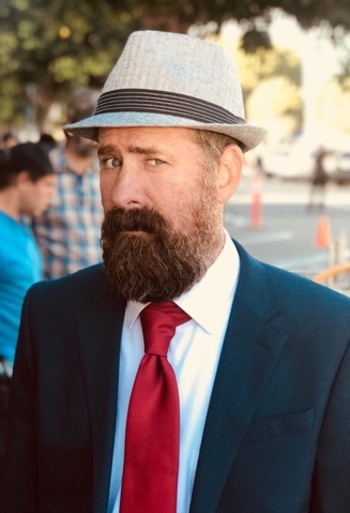 President of the Short Form Competition Jury
© all rights reserved
Creator, Director and Producer ⎮ USA
Selective Filmography
Family Matters (1996), Built to Last (1997), Yes, Dear (2000-2006), My Name is Earl (2005-2009), Raising Hope (2010-2014), The Millers (2013-2015), Escape to Margaritaville (2018), The Guest Book (2017-2018)
Biography
Born in Virginia (US) in 1970, Greg Garcia moved to Los Angeles in 1993. After participating in the Warner Bros. Writers Program, he started working on various productions like Step by Step, On Our Own, and Family Matters.He was later signed to an overall deal at 20thCentury Fox Television, where he served as co-executive producer onGetting Personal, and subsequently as a consulting producer onFamily Guy. Along with Alan Kirschenbaum, he then co-created and executive-producedYes, Dear, which ran for 122 episodes on CBS.In 2005, he createdMy Name is Earlfor which he received many awards, including the Emmy Award for Outstanding Writing in a Comedy Series. During the writer's strike in 2007, he used the time as an opportunity to work at Burger King for a few months as research for a possible book he may write in the future. He is also the creator of the seriesRaising Hopewhich received critical acclaim. He is currently the Creator, Executive Producer, Write, Director of the series The Guest Bookand also co-wrote the book for the Broadway Musical Escape to Margaritaville.
Fanny
Sidney
Short Form Competition Jury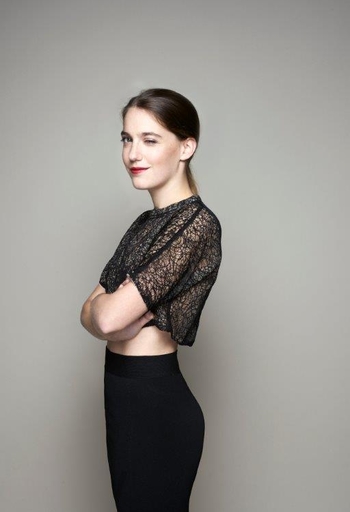 Short Form Competition Jury
© Pauline Darley
Actress and Director ⎮France
Selective Filmography
Mesrine - L'Ennemi Public N°1 (2008), Hard (2008-2015), Casting(s) (2013-2015), Breathe (2014), Hippocrate (2014), Call My Agent! (2015-2018), Loulou (2017)
Biography
Born in Paris, Fanny Sidney studied at the Cours Florent Drama School before continuing her studies at la Fémis in directing. She wrote and directed several short films that were selected for the Clermont Ferrand Film Festival and the Festival Premier Plans in Angers. She starred in Jean-François Richet's Mesrine - L'ennemi public n°1 (Mesrine Part 2: Public Enemy #1, 2008), Mélanie Laurent's Respire (Breathe, 2014) and Thomas Lilti's Hippocrate (Hippocrates, 2014) in addition to roles in TV series including Hard and Casting(s) before her breakout performance as Camille Valentini in the series Dix Pour Cent (Call my Agent!). Co-director of the mini-series Loulou (Globe de Cristal 2019 for Best Web Series), she's currently working on her first feature film inspired by her research on hypnosis.
Josefine Frida
Petersen
Short Form Competition Jury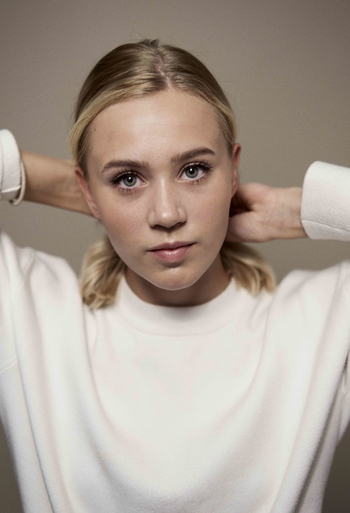 Short Form Competition Jury
© Asger Mortensen
Actress ⎮Norway
Filmography
Neste Sommer (2014-2015), SKAM (2015-2017), Robin Hood - Rai Rai I Sherwoodskogen (2017), Hair (2018), Disco (2019)
Biography
Born in 1996 in Sigdal (Norway), Josefine Frida Pettersen made her debut as an actress in the Norwegian TV series Neste Sommer in 2014. She quickly rose to fame when she joined the popular series Skam in the recurring role of Noora Amalie Sætre. She also showed the range of her talents on stage with the comedic musical version of Robin Hood (Robin Hood – Rai Rai I Sherwoodskogen, 2017), as well as with the role of Crissy in 2018 in the musical based on the 70s cult film Hair. In 2019, she will make her film debut in DISCO, directed by Joruun Myklebust Syversen.
Documentary Series Competition
High School Jury
Student Jury