Competition
Harlan
Coben
President of the Competition Jury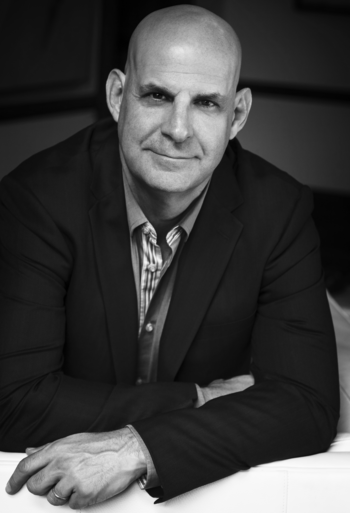 President of the Competition Jury
Writer and Creator | United States
With over 70 million books in print worldwide, his last ten consecutive novels – Home, Fool Me Once, The Stranger, Missing You, Six Years, Stay Close, Live Wire, Caught, Long Lost and Hold Tight– all debuted at #1 on The New York Times bestseller list. His books are published in 43 languages and have been #1 bestsellers in over a dozen countries.He is the creator and executive producer of several TV shows including the upcoming Netflix Original drama Safe starring Michael C. Hall, Amanda Abbington and Audrey Fleurot. He is also the executive producer and creator of the original 10-episode British crime drama The Five from Sky1 (now airing on Netflix), as well as the two 6-part French series based on his novels, No Second Chance and Just One Lookstarring Virginie Ledoyen for TF1 and produced with Sydney Gallonde.
Paula
Beer
Competition Jury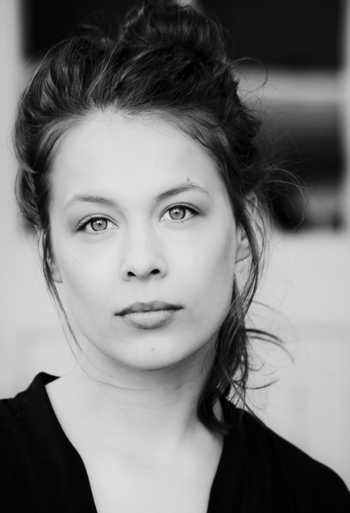 Competition Jury
Actress | Germany
Born in 1995 in Mainz (Germany), and following her first experience in acting and dancing in the Young Ensemble at the Friedrichstadt Palast in Berlin, she was named "Discovery of the year" by film critics and the public for her highly acclaimed performance in Chris Kraus' drama The Poll Diaries. After starring in Andreas Prochaska's The Dark Valley which garnered 8 German Film Awards, she took on a part in Diplomacy by Volker Schlöndorff, her first feature film out of Germany. Her performance in the lead role of Anna in François Ozon's Frantz earned her a nomination as Most Promising Actress at the 2017 French César Awards. More recently, she plays Jana Liekam in the Arte series Bad Banks.
Audrey
Fouché
Competition Jury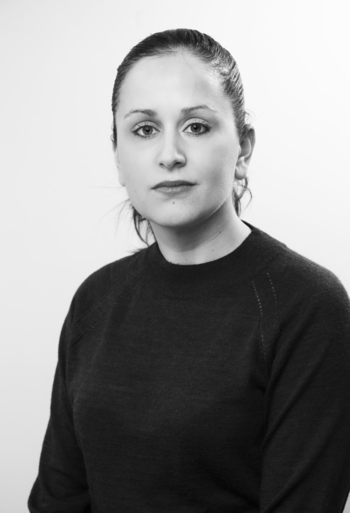 Competition Jury
Screenwriter and Director | France
Born in 1981, winner of the 2005 SCAM Award for Creative Writing, she joined La Fémis Screenwriting Department from which she graduated in 2007. After directing her first feature film, Memories Corner, she was chosen by Canal+ in 2012-2013 to train in TV series showrunning in the USA with the genre Master himself, Tom Fontana. Together they co-wrote several episodes of Borgia, the successful series for which she was also involved in the shooting and post-production. Back in France, she worked with Fabrice Gobert on the screenplay of the successful French series The Returned. She is also the showrunner of the new French Netflix series, Osmosis.
Melisa
Sözen
Competition Jury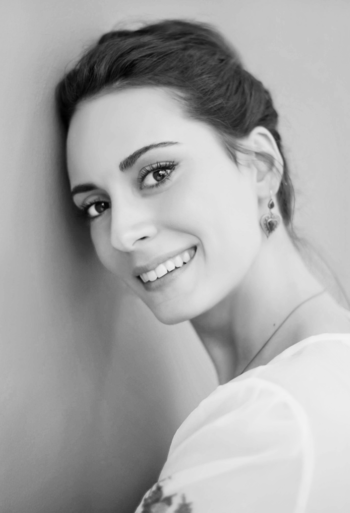 Competition Jury
Actress | Turkey
Born in1985 in Istanbul (Turkey), she started to study theatre and stepped into her career with a musical when she was 14. She is a well-known movie actress with her works in the 2014 Palme d'Or winner Winter Sleep (2013) by Nuri Bilge Ceylan, Waiting For Heaven by Dervis Zaim, and Hunting Season by Yavuz Turgul. She is also an awarded theatre and TV actress. She is now living in both France and Turkey, and she recently collaborated with Eric Rochant for the 3rd season of the French TV series The Bureau.
Cristobal
Tapia de Veer
Competition Jury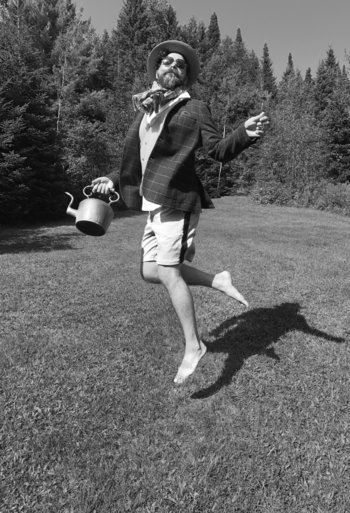 Competition Jury
Composer | Chile & Canada
A multiple award-winning Chilean-born composer, arranger, music producer, multi-instrumentalist, Tapia de Veer was first exiled with his mother in Paris, then Quebec City, and is now based in Montreal. He composed stellar music scores for many cult TV series and dramas such as Utopia, National Treasure, Philip K. Dick's Electric Dreams and Black Mirror. He toured across the world and won a number-one hit with his early band One Ton. He wrote the music for the million-selling Ubisoft computer game Shaun White. He produced, arranged, mixed and mastered plenty of albums in the Quebec popular music scene. His true passion though has always been writing music for the screen.
Michael Kenneth
Williams
Competition Jury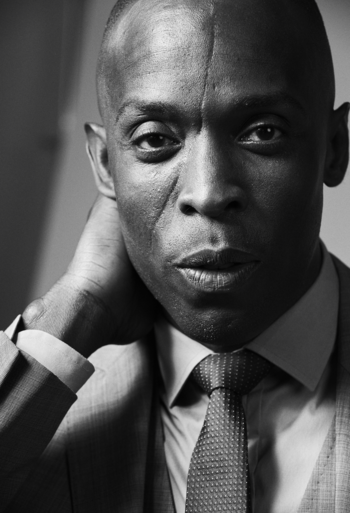 Competition Jury
Actor | United States
Born in 1966 in Brooklyn (New York, USA), he began his career as a performer and professional dancer (in music videos, concert tours for Madonna and George Michael), model, then actor in several productions (La MaMA Experimental Theatre, National Black Theatre Company, Theater for a New Generation). A producer and one of today's most respected and acclaimed actors in television, he is best known for his role on the highly acclaimed 5-season HBO TV series The Wire (2002-2008) in which he played Omar Little. Another notable TV show in which he co-stared is Boardwalk Empire (2010-2014). He has also starred in feature films such as The Road (2009) by John Hillcoat, the Academy Award winning 12 Years a Slave (2013) by Steve McQueen and Assassin's Creed by Justin Kurzel.
Short Form Competition
Adi
Shankar
Short Form Competition Jury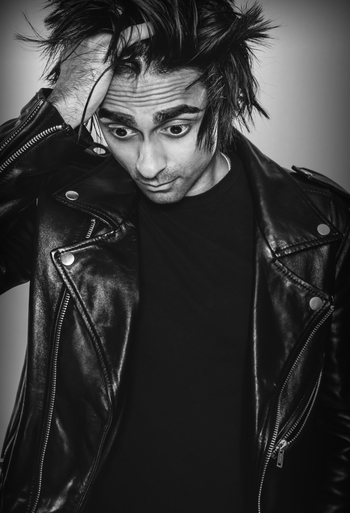 Short Form Competition Jury
Creator, Director, Producer, Writer & Actor | India, United States
In five short years, Adi Shankar has become recognized as one of the most innovative young producers in Hollywood and a global media personality. Adi is currently the co-showrunner of the smash hit Netflix Original Series Castlevania producer of the festival hit Bodied due for theatrical release via Neon & YouTube Red in June, and is also the creator and showrunner of an upcoming untitled Netflix Original superhero series due for release in 2018. Adi's run started with a string of critically acclaimed gritty theatrical hits in Hollywood including The Grey with Liam Neeson, Killing Them Softly with Brad Pitt, Dredd with Karl Urban, The Voices with Ryan Reynolds, and Lone Survivor with Mark Wahlberg. Along with his feature film and television work, Adi is also known for his award winning Bootleg Universe films, which spawned The Punisher: Dirty Laundry and the global online phenomenon, Power/Rangers.
Jessica
Barden
Short Form Competition Jury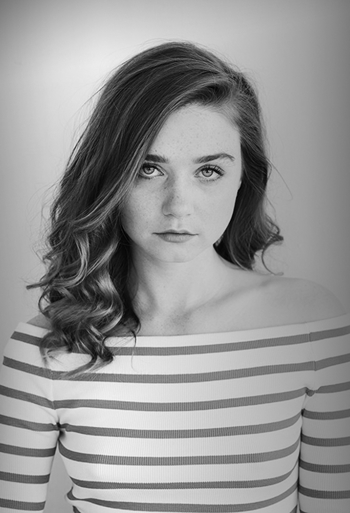 Short Form Competition Jury
Actress | United Kingdom
She has been acting on stage and screen since she was 7 years old. Film highlights include Hanna directed by Joe Wright (2011), starring opposite Gemma Arterton in Stephen Frears' Tamara Drew (2010), Far From the Madding Crowd (2015), opposite Carey Mulligan and directed by Thomas Vinterberg, as well as in Yorgos Lanthimos' The Lobster (2015). She stood out as Justine in the 3rd season of the horror series Penny Dreadful (2016) before her breakout role in the Netflix series The End of the F**king World (2017) as the rebel Alyssa. She soon can be seen in feature films The New Romantic, which has just premiered at SXSW Festival, and Scarborough based on the Royal Court play of the same name.
Ed
Solomon
Short Form Competition Jury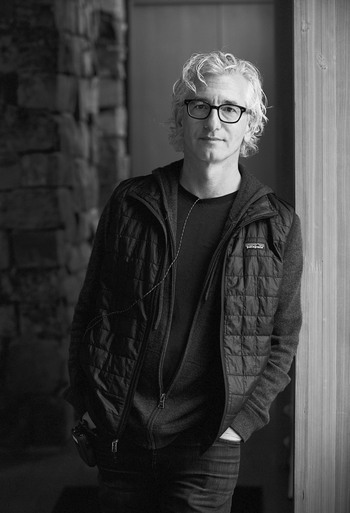 Short Form Competition Jury
Writer, Director & Producer | United States
Edward James "Ed" Solomon is an American writer, producer and director. He began his career in college as a joke writer, stand up comedian, and playwright and, while still in college, was a staff writer for Laverne & Shirley — making him (at the time) the youngest member of the Writers Guild of America. He then spent three years writing the cult Showtime TV series, It's Garry Shandling's Show, and has created critically acclaimed hit franchise films in each of the past four decades, including Bill & Ted's Excellent Adventure and Bill & Ted's Bogus Journey (with Chris Matheson), Men in Black, Charlie's Angels, X-Men and Now You See Me 1&2.