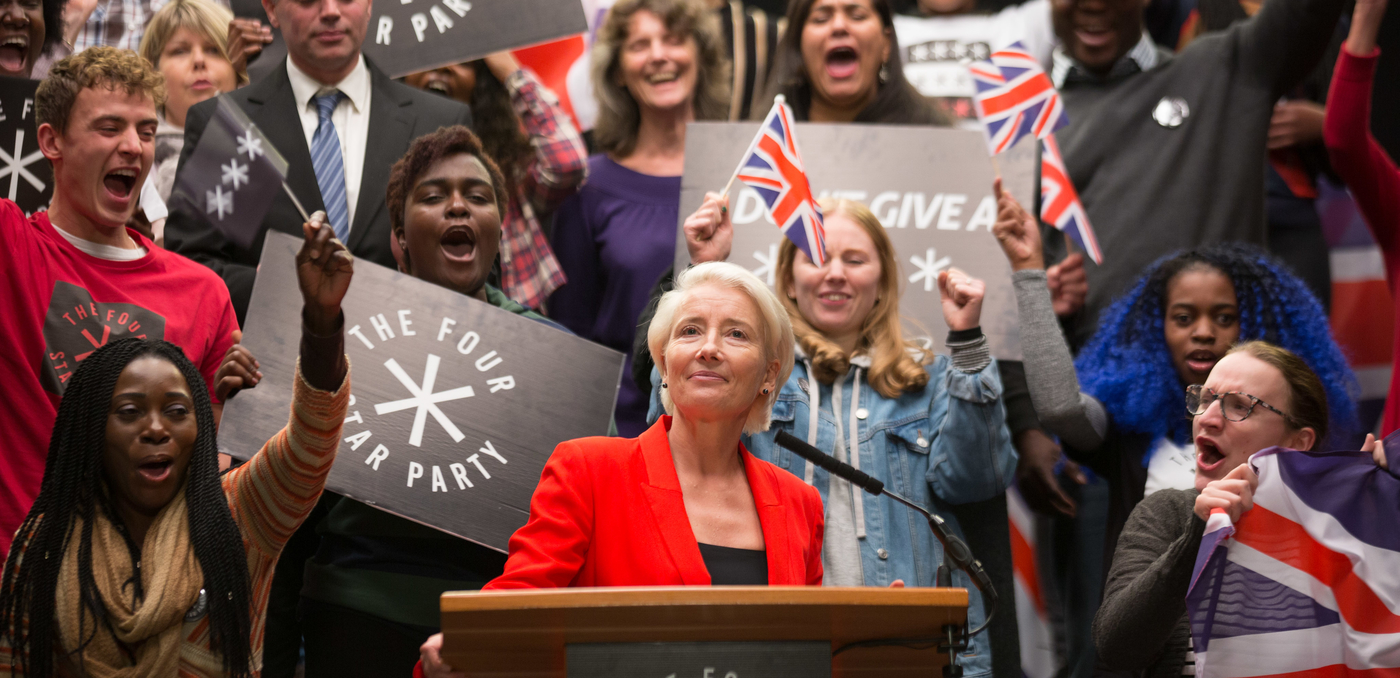 Out of Competition
Years and Years
Presentation
Years and Years
United Kingdom - 2019
Russell T Davies
Season 1 - 6x60' ⎮ World Premiere
In English with French & English subtitles
Ep. 1

Years and Years follows the Lyons, a busy Manchester family.
Daniel's getting married to Ralph. Stephen and Celeste worry about their kids. Rosie's chasing a new fella. Edith hasn't been home for years. All presided over by Gran, the imperial Muriel. But when their lives all converge on one crucial night in 2019, the story accelerates into the future, following the lives and loves of the Lyons over the next 15 years.
And what a world! Everything we fear, and everything we hope for, happening around this tight-knit family. Society gets hotter, faster, madder, with the turmoil of politics, technology and distant wars affecting the Lyons in their day-to-day lives. Set against this, the Lyons have to navigate their everyday hopes and fears, knowing that one ordinary family could never change the world. Or could they?

Technical Sheet
Credits: © BBC/Red Productions/Guy Farrow
Created & written by
Russell T Davies
Directed by
Simon Cellan Jones & Lisa Mulcahy
Photography
Tony Slater Ling & Stephen Murphy
Editing
Billy Sneddon & Jonathan Lucas
Music
Murray Gold
Cast
Emma Thompson, Jade Alleyne, Maxim Baldry, George Bukhari, Sharon Duncan-Brewster, Dino Fetscher, Jessica Hynes, Rory Kinnear, Rachel Logan, Ruth Madeley, T'nia Miller, Anne Reid, Zita Sattar, Russel Tovey, Lydia West
Production
RED Production Company, a STUDIOCANAL Company, in co-production with BBC One, HBO & CANAL+
Sales
STUDIOCANAL
Broadcaster
BBC One (UK), HBO (US), CANAL+ (France)