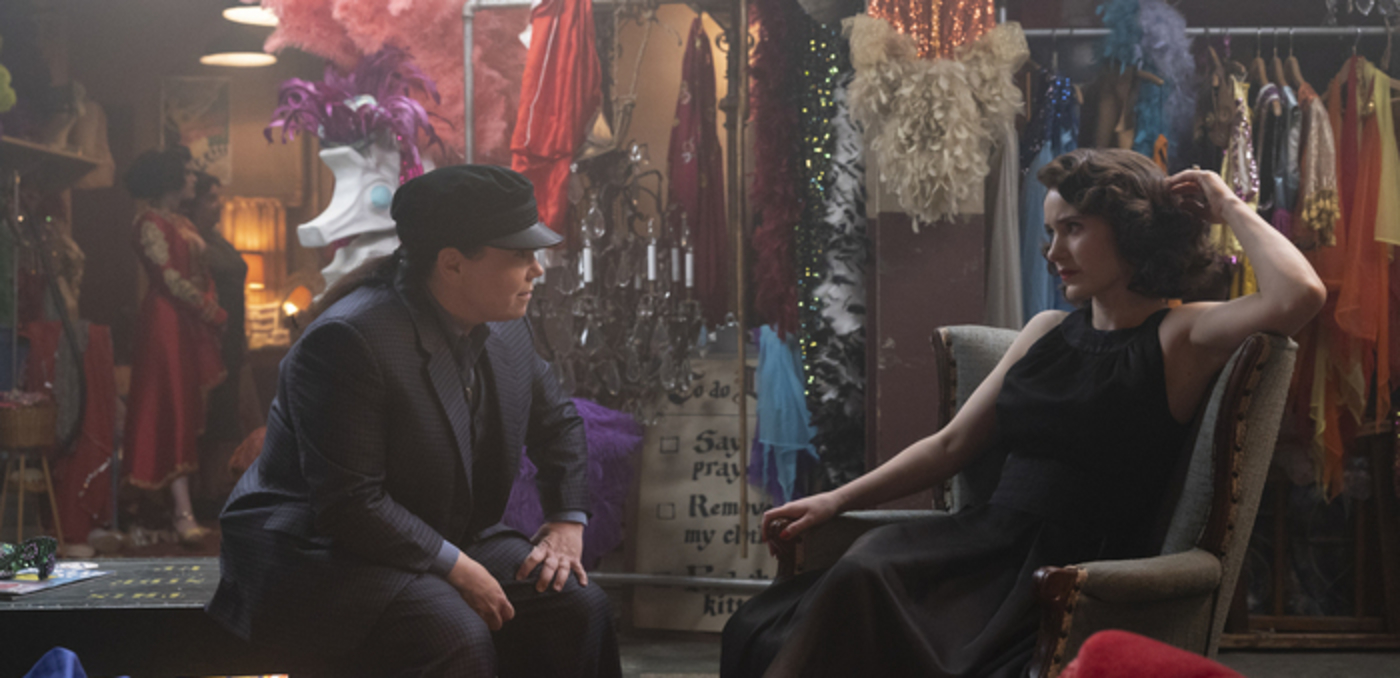 Out of Competition
The Marvelous Mrs. Maisel
Presentation
The Marvelous Mrs. Maisel
United States - 2023
Amy Sherman-Palladino
Season 5 - 9 x 52 minutes
In English with French subtitles
Episode 1
In the presence of creator, director and screenwriter Amy Sherman-Palladino, director and screenwriter Daniel Palladino, actors Caroline Aaron, Alex Borstein, Rachel Brosnahan, Marin Hinkle, Kevin Pollak, Tony Shalhoub, Michael Zegen and Luke Kirby.
Synopsis
In the fifth and final season, Midge finds herself closer than ever to the success she's dreamed of, only to discover that closer than ever is still so far away.
Note from the artistic direction
Launched in 2017 on Prime Video, The Marvelous Mrs. Maisel has immediately won the hearts of critiques and popular audiences, collecting the most prestigious awards season after season (Golden Globes, Emmy Awards).
With its fifth and last season, the festival's closing night will be a farewell tour for its creators (the Sherman-Palladinos), actors (Alex Borstein, Tony Shalhoub…) and of course Maisel herself, the radiant Rachel Brosnahan.

Technical Sheet
Credits: © Philippe Antonello - Prime Video
Original Title
The Marvelous Mrs. Maisel
Written by
Amy Sherman-Palladino, Daniel Palladino
Directed by
Amy Sherman-Palladino, Daniel Palladino
Cast
Rachel Brosnahan, Tony Shalhoub, Alex Borstein, Marin Hinkle, Michael Zegen, Kevin Pollak, Caroline Aaron, Luke Kirby, Reid Scott, Alfie Fuller, Jason Ralph
Production
Amazon Studios
Broadcast
Streaming on Prime Video on April 14