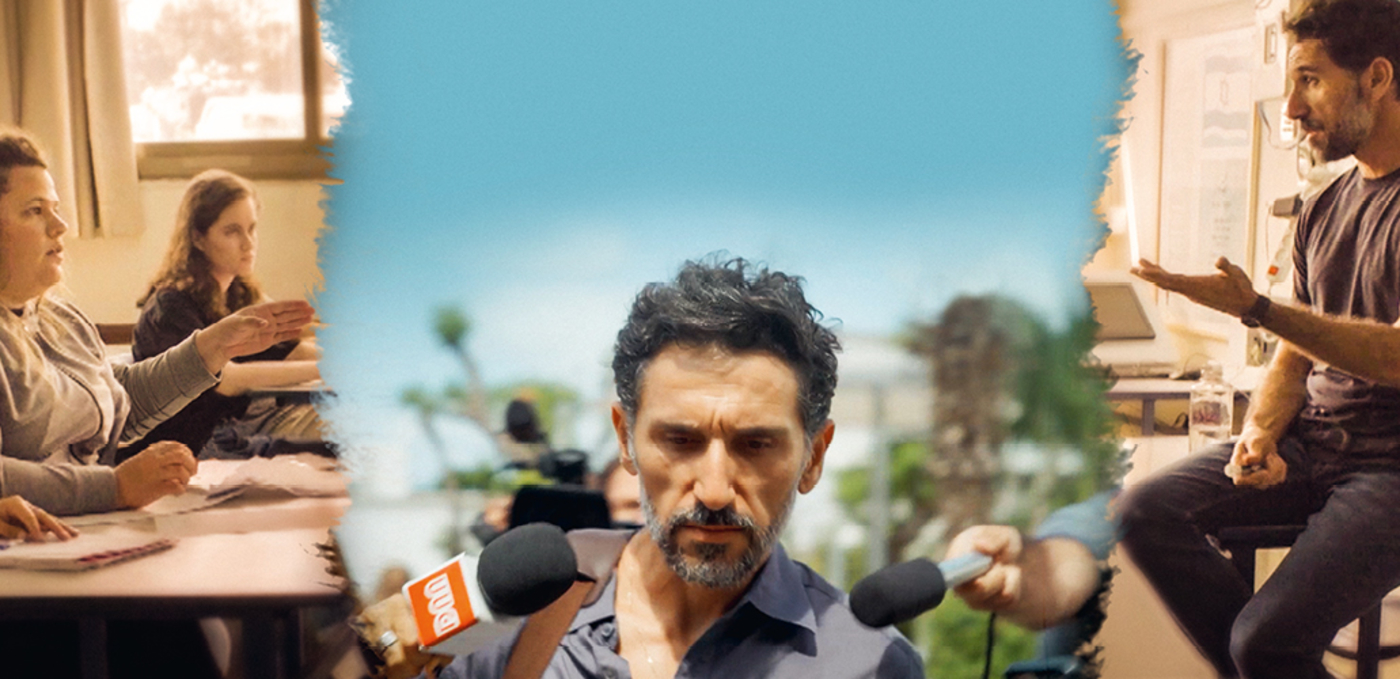 Competition
The Lesson
The series presented by...
Presentation
Sh׳at Efes
Israel - 2021
Deakla Keydar
Season 1 - 6 x 35 minutes | International Premiere
In Hebrew with French and English subtitles
Episodes 1 and 2
Synopsis
A political discussion between a teacher and a 17-year-old student turns into an emotional conflict that bursts far out of the classroom. In a fight over justice, both Amir and Lian, won't give in, even when things spin out of control and take a devastating toll that will change their lives forever.
Note from the artistic direction
The Lesson addresses a strong societal issue, where speech manipulation and social media are as dangerous as weapons of mass destruction. Carried by a most accurate performance, the series shows the complexity of debating serious matters in the 2.0 era. Gripping.


Technical Sheet
Credits: © Moshe Nachumovich
Original Title
Sh׳at Efes
Written by
Deakla Keydar
Directed by
Eitan Zur
Photography
Boaz Yehonatan Yaacov
Editing
Yael Hersonski, Ido Mochrik
Music
Ran Bagno
Cast
Maya Landsmann, Doron Ben-David, Leib Lev Levin, Alma Zak, Dvir Benedek
Production
Yochanan Kredo, Eze Sakson, Guy Jacoel, Yossi Uzrad
Jasmine TV
Sales
Federation Entertainment
Broadcast
Kan 11 TV