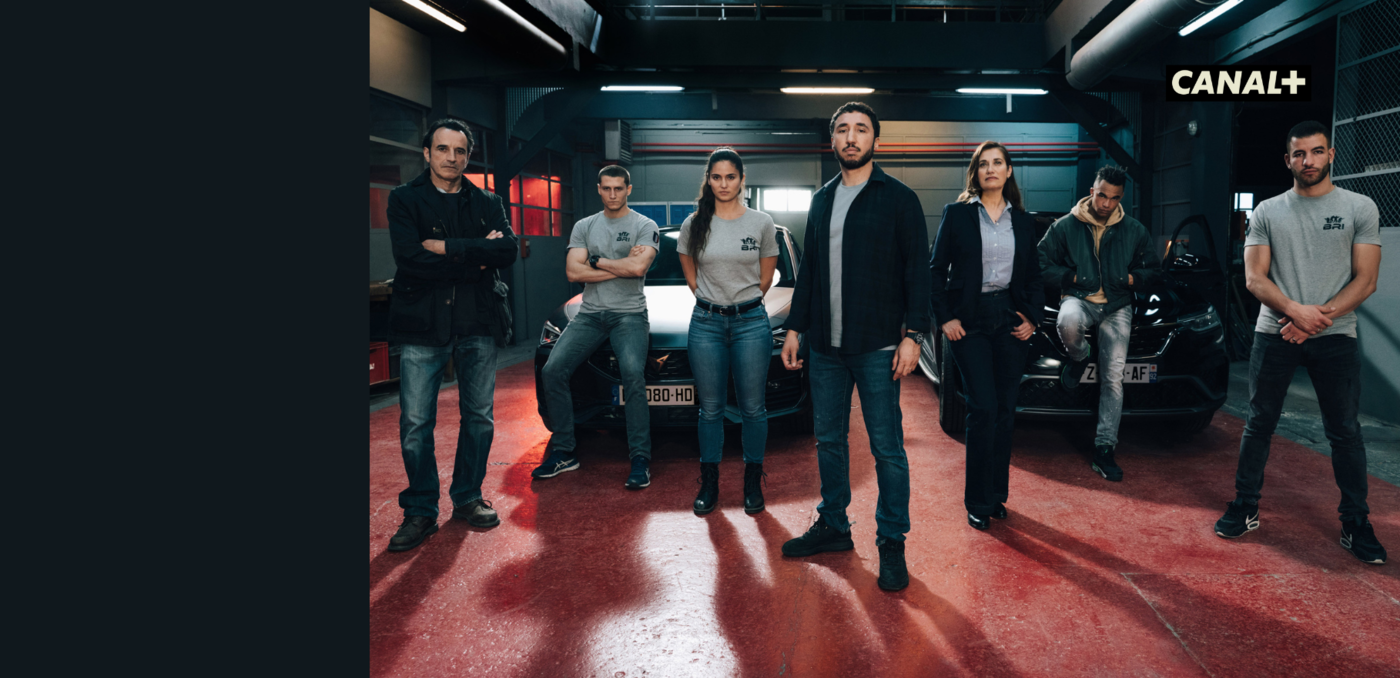 Out of Competition
The Brigade
Presentation
B.R.I
France - 2022
Jérémie Guez, Erwan Augoyard
A CANAL+ Creation Originale
Season 1 - 8 x 52 minutes | World Premiere
In French with English subtitles
Episodes 1 & 2
In the presence of director and co-creator Jérémie Guez, actors Sofian Khammes, Théo Christine, Rabah Nait Oufella, Wael Sersoub, Bruno Todeschini, Vincent Elbaz and Emmanuelle Devos.
Synopsis
Saïd is the new leader of a team of young elite police officers at the B.R.I Versailles - a historical special unit fighting organized crime - composed of Badri, Vanessa, Julien and Socrate.
He has to find his place amongst them, and implement very different methods than Patrick's, his charismatic and respected predecessor who has unclear ties to gangster, Éric Perez, while the capital is risking a gang war.
Note from the artistic direction
A new original creation from CANAL+, The Brigade is the latest series from Jérémie Guez. Novelist, screenwriter and director, with already a very prolific and dense work, he brings us, this time, into the world of a young squad while giving it his all. Interventions and chases mixed with more personal plots make us hold our breath just as the incredible cast does.

Technical Sheet
Credits: © Caroline Dubois - Cheyenne Federation - Canal+
Original Title
B.R.I
Written by
Jérémie Guez & Erwan Augoyard
Directed by
Jérémie Guez
Photography
Léo Lefèvre
Editing
Laurence Briaud, Julien Leloup et Thaddée Bertrand
Music
Séverin Favriau, with the collaboration of Vincent Erdeven
Cast
Sofian Khammes, Ophélie Bau, Théo Christine, Rabah Nait Oufella, Waël Sersoub, Bruno Todeschini, Nina Meurisse, Sami Outalbali, Vincent Elbaz and Emmanuelle Devos
Production
Cheyenne Federation (Aimée Buidine, Julien Madon)
Sales
STUDIOCANAL
Broadcast
CANAL+