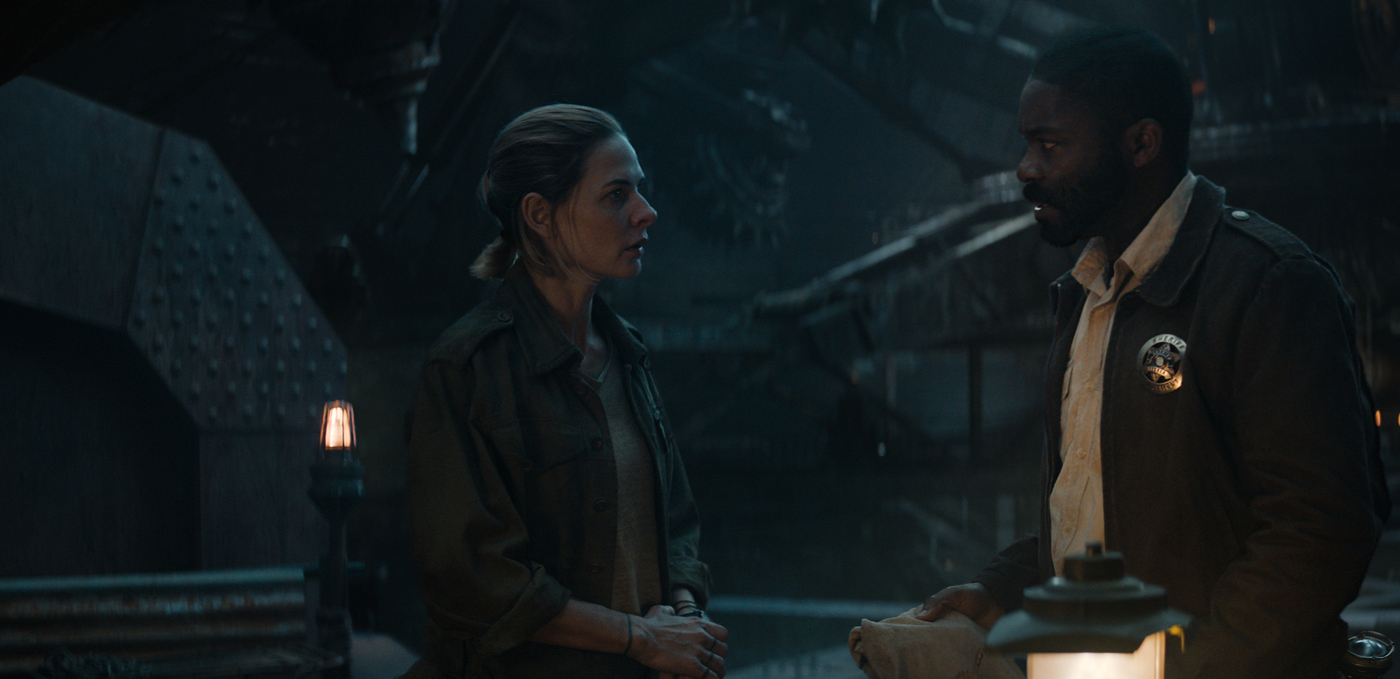 Presentation
Silo
United Kingdom - 2023
Graham Yost
Season 1 - 10 x 60 minutes | Special Screening
In English with French subtitles
Episode 1
In the presence of director Morten Tyldum, creator and screenwriter Graham Yost, and actress Rebecca Ferguson.
Synopsis
Based on Hugh Howey's New York Times bestselling trilogy of dystopian novels, Silo is the story of the last ten thousand people on earth, their mile-deep home protecting them from the toxic and deadly world outside. However, no one knows when or why the silo was built and any who try to find out face fatal consequences. Ferguson stars as Juliette, an engineer, who seeks answers about a loved one's murder and tumbles onto a mystery that goes far deeper than she could have ever imagined, leading her to discover that if the lies don't kill you, the truth will.
Note from the artistic direction
Opening series of the festival, Silo is the newest big production from Apple TV+. Based on a series of famous science-fiction novels by the same name, this dystopian and post-apocalyptic series, a true Plato's cave, questions today's world, our beliefs, and the rise of conspiracy theories. All this, wrapped into a gripping thriller.

Technical Sheet
Credits: © Courtesy of Apple
Original Title
Silo
Written by
Graham Yost
Directed by
Morten Tyldum
Photography
Mark Patten
Editing
Hazel Baillie
Music
Alti Orvarsson
Cast
Rebecca Ferguson, Common, Harriet Walter, Chinaza Uche, Avi Nash, David Oyelowo, Rashida Jones, Tim Robbins
Production
AMC Studios for Apple TV+
Broadcast
Apple TV+