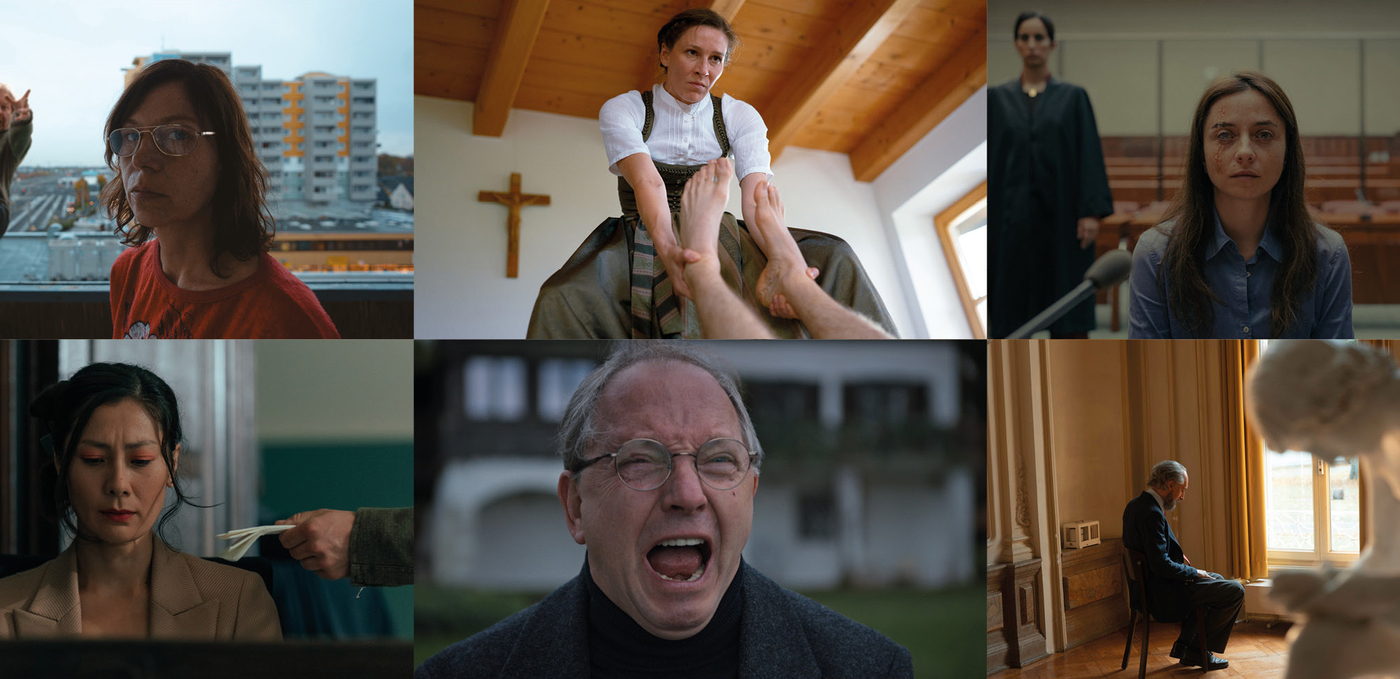 Competition
Punishment
The series presented by...
Presentation
Strafe
Germany - 2022
Based on short stories written by Ferdinand von Schirach
Season 1 - 6 x 60 minutes | World Premiere
In German with French and English subtitles
2 episodes
Projection forbidden to people under 16 years old
Synopsis
Six cinematic perspectives. Six artistic visions. Six dramatic stories... =an anthological high-end series, based on short stories by Ferdinand von Schirach, as an innovative showcase of six of the most significant and exciting directors in Germany.
Two of the six episodes will be shown in this year's competition:
While The Thorn by Hüseyin Tabak tells the story of an introverted museum guard falling under the spell of an antique marble statue, The Diver by Oliver Hirschbiegel takes place in deeply religious small-town Bavaria and revolves around the fatal consequences of an unusual fetish.
Note from the artistic direction
Punishment is an unusual anthology series and a true oddity in the universe of television. Some of the greatest German directors had full permission to adapt successful author Ferdinand von Schirach's short stories. A kind of Black Mirror in the justice world, this series is not recommended for the faint of heart and will leave a mark on everybody.


Technical Sheet
Credits: © RTL + / Moovie GmbH / Luis Zeno Kuhn
Original Title
Strafe
Written by
Hüseyin Tabak (The Thorn), Bernd Lange, Oliver Hirschbiegel (The Diver)
Directed by
Hüseyin Tabak (The Thorn), Oliver Hirschbiegel (The Diver)
Photography
Carmen Treichl (The Thorn), Christoph Krauss (The Diver)
Editing
Jochen Retter (The Thorn), Carolin Biesenbach (The Diver)
Music
Judit Varga (The Thorn)
Title theme by Volker Bertelmann

Cast
Hans Löw, Sahin Eryilmaz, Sevda Polat, Katharina Hauter, Jan Krauter, Thomas Loibl
Production
Moovie GmbH
Sales
Wild Bunch
Broadcast
RTL+ / VOX Television GmbH