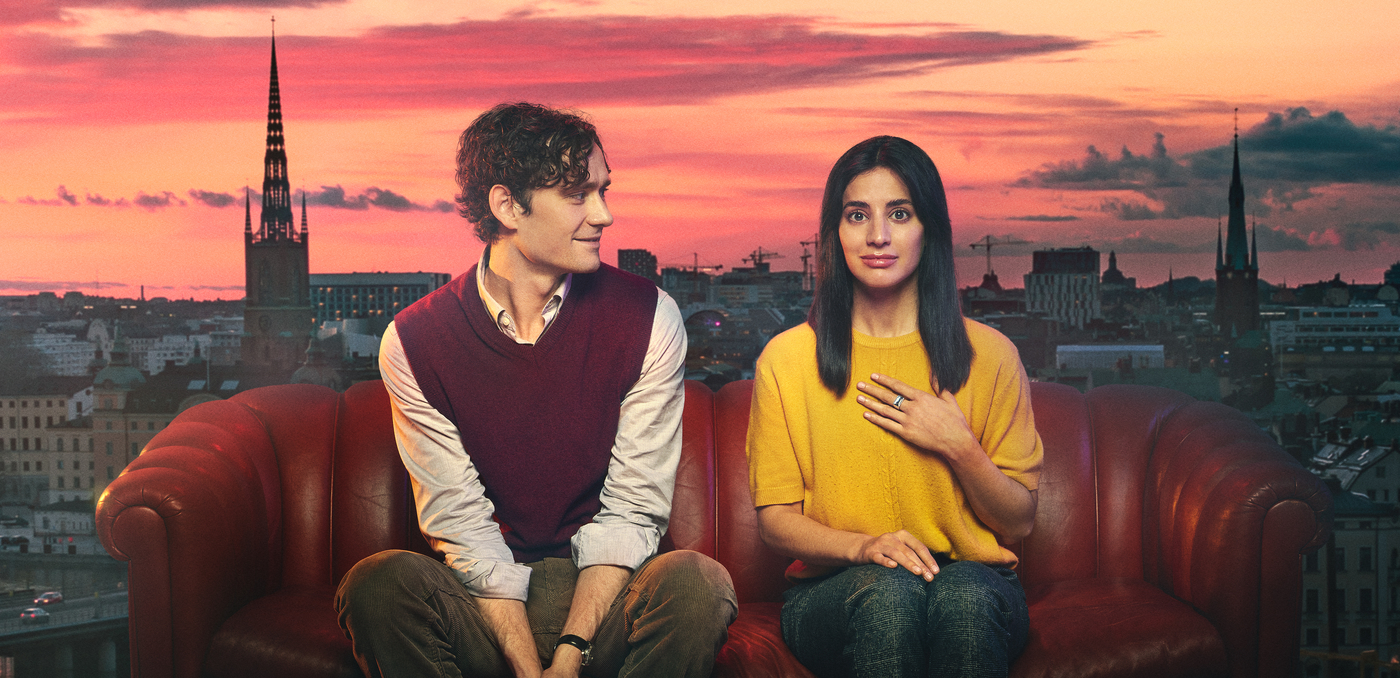 Short Form Competition
Out of Touch
The series presented by...
Presentation
Handen på Hjärtat
Sweden - 2022
Mikael Ljung
Season 1 - 6 x 20 minutes | International Premiere
In Swedish with French & English subtitles
Episodes 1 & 2
In the presence of director and screenwirter Lina Åström and actors Sara Shirpey and Hannes Fohlin.
Synopsis
Ava is a hugely successful and respected couple's therapist with a hidden talent. She sees glimpses of a person's future love life by simply putting her hand on their chest. Having seen everything that can go wrong in a relationship, Ava has grown cynical and has given up on ever finding love. But, her world is turned upside down when she meets John and accidentally sees a vision of herself marrying him.
Note from the artistic direction
How to avoid Cupid's arrows? Using the codes of rom-coms, Out of Touch blurs the lines with a supernatural twist and a heroine a little too cynical, who is not ready to take on what her fate, no matter how radiant it may be, has in store for her. Sara Shirpey, playing the lead role, is a dazzling revelation.

Technical Sheet
Credits: © Cmore
Original Title
Handen på Hjärtat
Written by
Lina Åström, Marja Nyberg
Directed by
Lina Åström
Photography
Josephine Owe
Editing
Lisa Krantz
Music
Epidemic sound, Cecilia Vennersten, Gullan Bornemark, Patrik Isaksson
Cast
Sara Shirpey, Hannes Fohlin, Sanna Sundqvist, Christer Fant
Production
Breakable Films
Sales
Reinvent Studios International Sales
Broadcast
Cmore