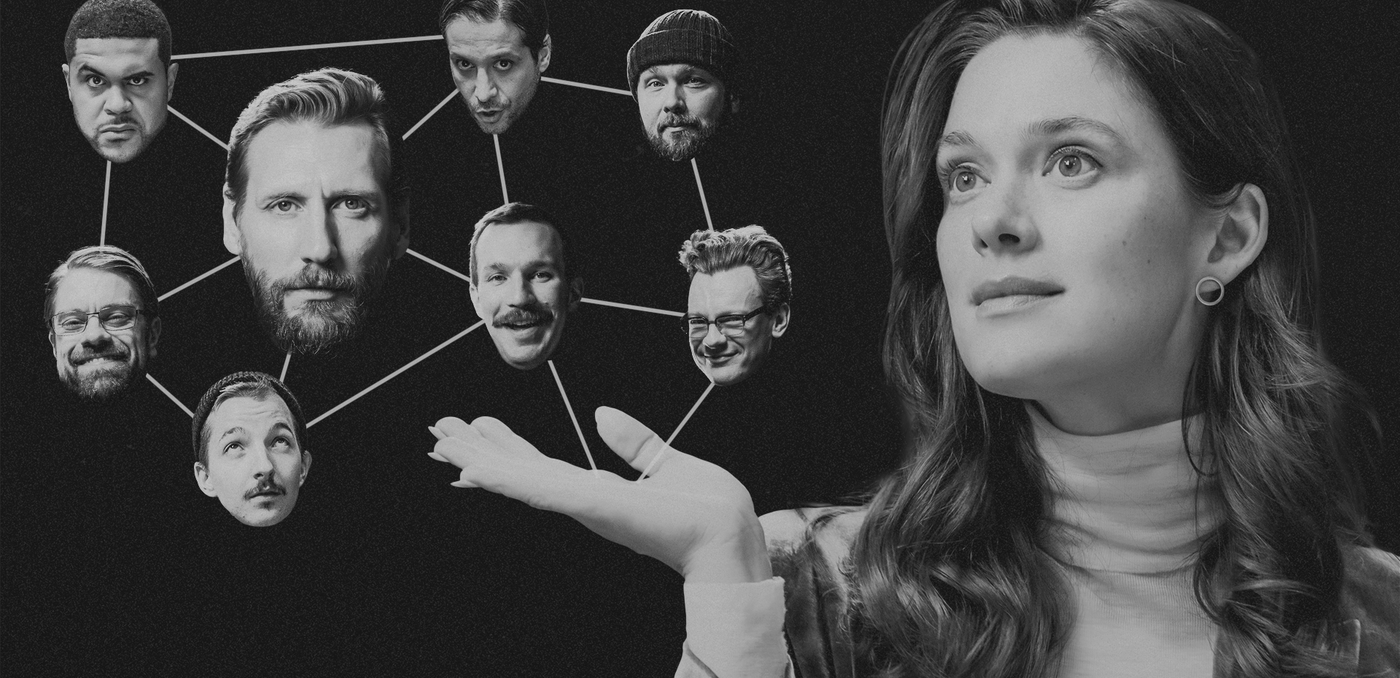 Competition
MISTER 8
The series presented by...
Presentation
MISTER 8
Finland - 2021
Teemu Nikki, Jani Pösö
Season 1 - 8x30' | International Premiere
In Finnish with English & French subtitles
Ep. 1 & 2
Synopsis
Life is good for Maria. She's the CEO of a family business, and there is more than enough love in her life. It's no wonder because Maria has seven spouses, a different man for every weekday. Maria falls in love with Juho, who has just moved into the town. But sadly, there are not eight days a week.
Note from the artistic direction
A comedy has rarely offered such a beautiful and meticulous image, with its magnificent black and white. This Finnish smooth talking, as bizarre as It is eccentric, plays with the rules and reverses the roles. Here, men are the puppets of the radiant Krista Kosonen.

Technical Sheet
Credits: © It's Alive Films - Jari Salo
Original Title
Mister 8

Written by
Vesa Virtanen (all episodes), Teemu Nikki (episode 1), Antero Jokinen (episode 2)
Directed by
Teemu Nikki

Photography
Jarmi Kiuru

Editing
Kerttu Jaatinen (episodes 2, 3, 5, 6), Teemu Nikki (episode 1, 8), Vilja Harjamäki (episode 4)
Music
Timo Kaukolampi, Tuomo Puranen
Cast
Pekka Strang, Krista Kosonen, Olli Rahkonen, Chike Ohanwe, Elias Westerberg, Amir Escandari, Ville Tiihonen, Joonas Saartamo, Jari Virman, Matti Onnismaa, Hannamaija Nikander, Jouko Puolanto
Production
It's Alive Films

Sales
Federation International TBA

Broadcast
Elisa Viihde (Finlande)