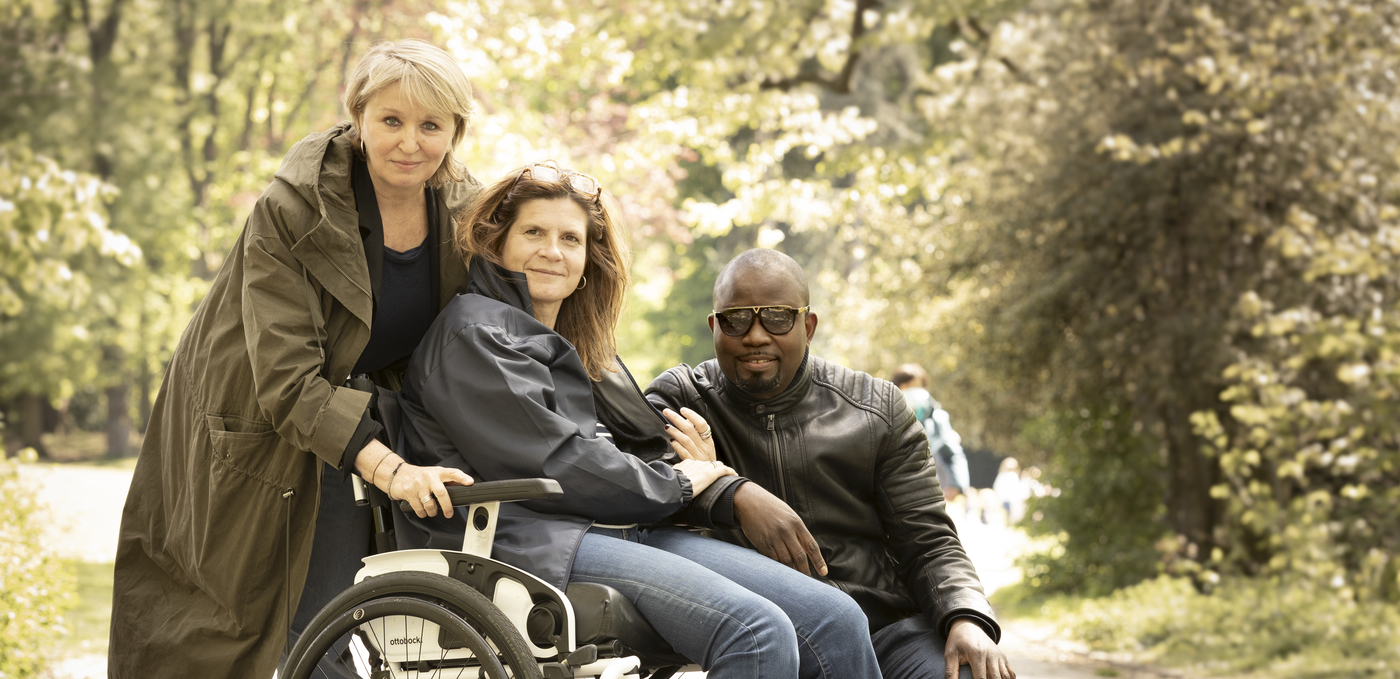 Documentary Series Competition
Miracle N°71
The series presented by...
Presentation
Mirakel N°71
Belgium - 2023
Nathalie Basteyns
Season 1 - 3 x 47 minutes | World Premiere
In Dutch with French & English subtitles
Episode 1
In the presence of creator and director Nathalie Basteyns.
Synopsis
Miracle N°71 is the story of Nathalie Basteyns, director and MS patient, who is searching for a miracle. After ten years in a wheelchair, she wants to be able to walk again. Together with photographer Lieve Blancquaert and her nurse Gustave, she travels to Lourdes. In Lourdes, 70 miracles have been officially recognised by the Catholic Church and Nathalie hopes to put number 71 to her name. Miracle N°71 is Nathalie's quest for cure -or acceptance- of her illness.
Note from the artistic direction
Nathalie Basteyns, a multiple sclerosis patient, refuses the helplessness assessment from the medical system. Armed with unfailing hope, she takes us to Lourdes in this radiant road-series, and makes us, one encounter after the other, want to believe in miracles more than ever. An exclusive and moving portrait.

Technical Sheet
Credits: © Lieve Blancquaert
Original Title
Mirakel N°71
Written by
Bieke Pillen
Directed by
Nathalie Basteyns
Photography
Thomas Fadeux
Editing
Wouter Daniëls
Music
Peter Baert
Production
De Mensen nv
Sales
Newen
Broadcast
VRT