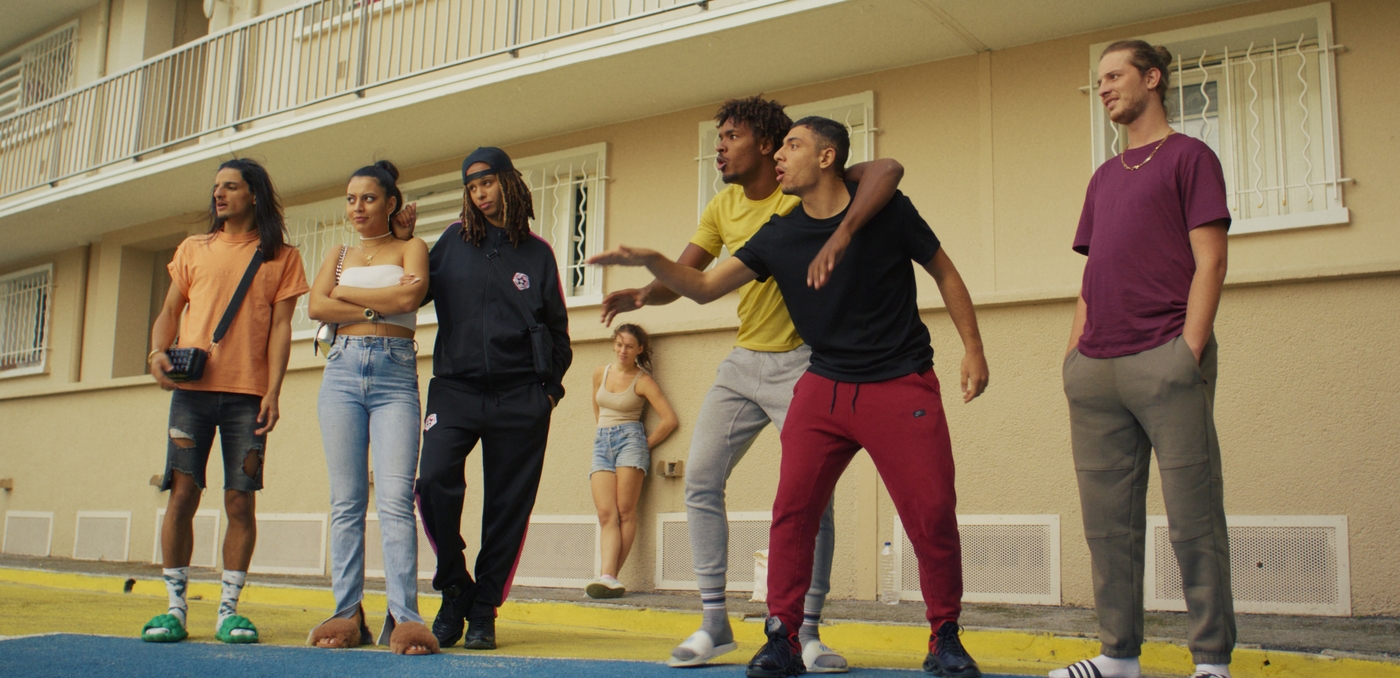 Short Form Competition
Marseille mon amour
The series presented by...
Presentation
Terrain Sensible
France - 2022
Aurélie Meimon, Daphné Chollet, Nicolas Lopez, Emma Benestan
Season 1 - 7 x 10 minutes | World Premiere
In French, Arabic with French & English subtitles
Episodes 1 & 2
In the presence of the creator, producer and director Aurélie Meimon, actors Idir Azougli, Lou Lampros, Tarek Mahi, Sabrina Schulman, Nassim Bouguezzi, Venus Yaffa, Amine Guedja, Hamd-Allah Hussein Mokhles, Zohra Benrabah.
Synopsis
Marseille. This summer, as their groups quarrel over their housing projects sports area, Inès and Slimane allow themselves to experience their first love story - the one that makes them grow.
Note from the artistic direction
A modern times West Side Story in the heart of the Marseille projects, where confrontations happen through Tik Tok dances and hoops contests. With a beautiful southern light, the series captures with grace and poetry the first love story of Inès and Slimane.

Technical Sheet
Credits: © Naïri
Original Title
Terrain Sensible
Written by
Aurélie Meimon, Daphné Chollet
Directed by
Aurélie Meimon
Photography
Mahdi Lepart
Editing
Guillaume Lauras
Music
Paul Sabin
Cast
Idir Azougli, Lou Lampros, Tarek Mahi, Sabrina Schulman, Nassim Bouguezzi, Venus Yaffa, Amine Guedja, Hamd-Allah Hussein Mokhles, Zohra Benrabah, Mourad Tahar Boussatha, Anissa Boubekeur
Production
Frenchkiss Pictures, Arte France
Sales
Mediawan Rights
Broadcast
arte.tv