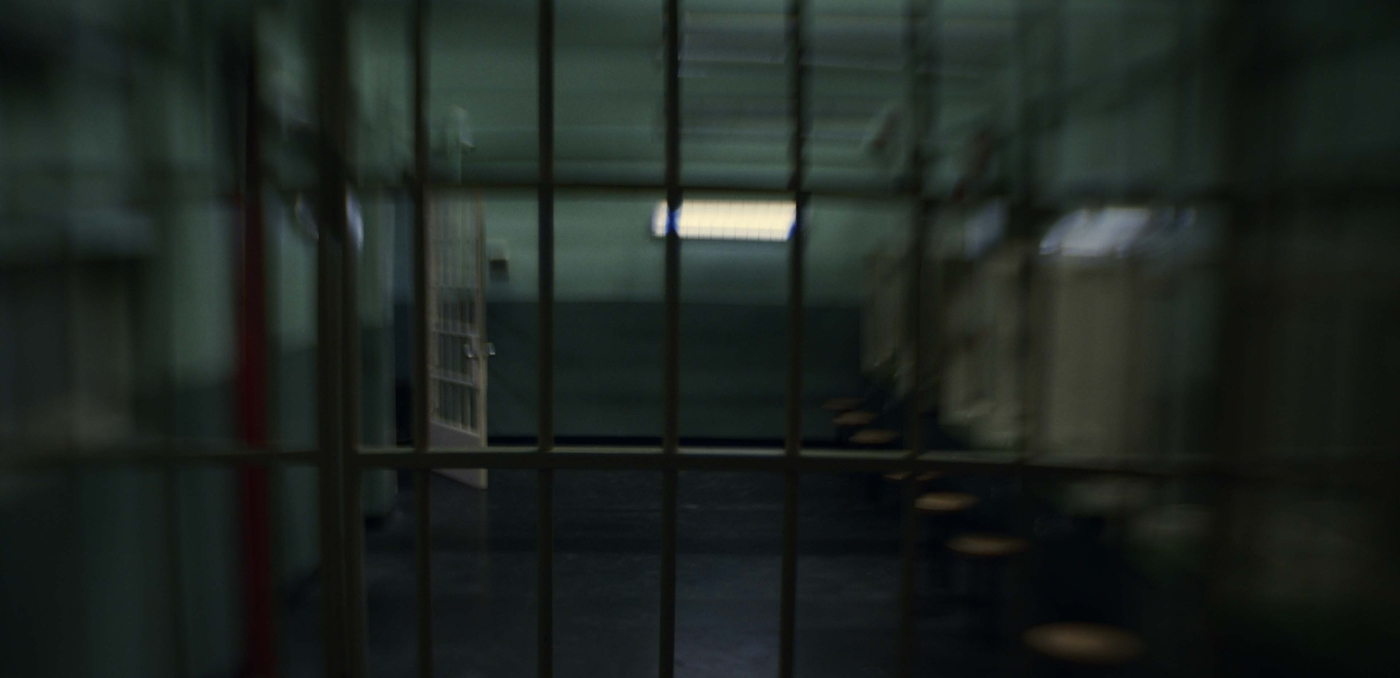 Short Form Competition
LOCKDOWN
The series presented by...
Presentation
LOCKDOWN
Belgium - 2020
Gilles Coulier & Maarten Moerkerke
Season 1 - 12x10' | International Premiere
In Flemish & French with French & English subtitles
Ep. 1 & 8
Synopsis
In Lockdown the setting, the visiting room of a prison, is indirectly a reflection on the situation of quarantine and social distancing. The series has 12 self-contained stories, each lasting 10 minutes. Crime is not central, but rather feelings of loneliness, love, hope, powerlessness and desire.
Note from the artistic direction
If Lockdown is one the most fascinating and disturbing anthology series of the year, it is probably because of its main character: a prison parlour with a glass pane. Fascinating because one can identify oneself easily to most situations.

Technical Sheet
Credits: © De Wereldvrede / Lecter Scripted Media
Original Title
Lockdown

Written by
Kevin Meul & Robin Pront, Wouter Bouvijn, Stefanie Vanhecke & Jan Pepermans, Josse De Pauw, Jan Eelen, Christina Vandekerckhove, Julie Mahieu & Jonas Geirnaert & Gilles Coulier, Flo Van Deuren & Kato De Boeck, Joey O'Bryan, Michael De Cock, Frederike Migom & Laura Schroeder, Dimitri Verhulst
Directed by
Robin Pront, Wouter Bouvijn, Kaat Beels, Maarten Moerkerke, Jan Eelen, Christina Vandekerckhove, Gilles Coulier, Flo Van Deuren & Kato De Boeck, Jonas Govaerts, Dorothée van den Berghe, Frederike Migom, Michaël R. Roskam
Photography
Grimm Vandekerckhove, Robrecht Heyvaert, Jan Vancaillie, Anton Mertens, Amandine Klee, Pieter Van Alphen, Nicolas Karakatsanis, Esmoreit Lutters, Wim Vanswijgenhoven, Konrad Widelski, Glynn Speeckaert
Editing
Maarten Janssens, Matthieu De Puydt, Marie-Hélène Dozo, Bert Jacobs, Ward Geerts Yoohan Leyssens, Thijs Van Nuffel, Paul Lawrence Foley, Jan Van der Weken,Tom Denoyette
Music
Younes Faltakh & Damien Vanderhasselt, B1980, Fabien Leclercq, Brecht Ameel, Aiko Devriendt, Jimmy De Wit & David Martijn, Raf Keunen, Stijn Ylode De Gezelle, Ruben De Gheselle David Martijn, titlesong by David Martijn
Cast
Matthias Schoenaerts, Veerle Baetens, Peter Gorissen, Tom Vermeir, Emilie De Roo, Linde Carrijn, Bart Hollanders, Kim Snauwaert, Marjan De Schutter, Josse De Pauw, Peter Van den Begin, Dominique Van Malder, Mounir Aït Hamou, Johan Leysen, Maaike Neuville, Circé Lethem, Gene Bervoets, Anne-Laure Vandeputte, Sachli Gholamalizad, Sara De Roo, Tine Embrechts, Joke Devynck, Olivier Bony, Antoine Princen
Production
De Wereldvrede & Lecter Scripted Media
Sales


Broadcast
Eén (VRT)