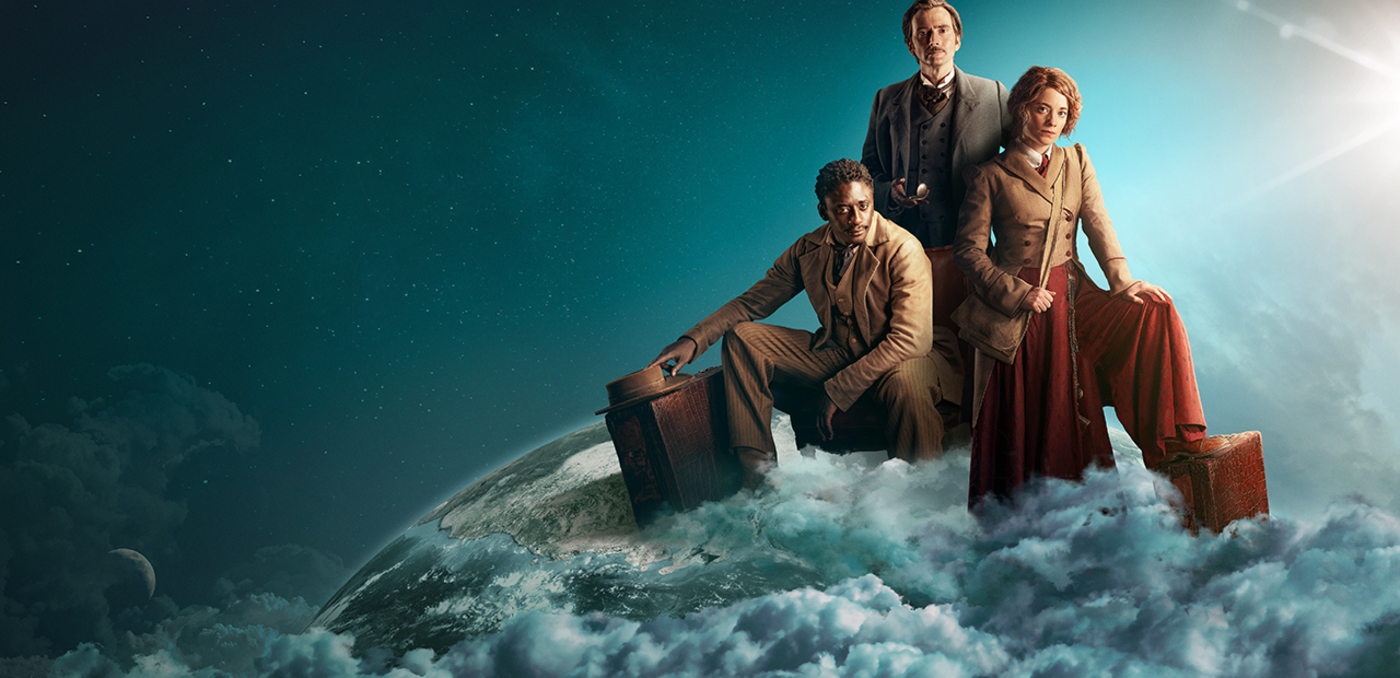 Out of Competition
AROUND THE WORLD IN 80 DAYS
Presentation
AROUND THE WORLD IN 80 DAYS
France, United Kingdom - 2021
Ashley Pharoah, Caleb Ranson
Season 1 - 8x52' | World Premiere
In English with French subtitles
Ep. 1 & 2
Synopsis
London, 1872. Phileas Fogg (David Tennant) accepts a crazy wager to circumnavigate the globe in eighty days. Fogg is at best ill-prepared and will need all the resilience he can muster along with the assistance of quick-witted Frenchman, Passepartout. Joining them is journalist Abigail Fix who came up with the whole crazy idea in the first place.
Note from the artistic direction
This new adaptation of the Phileas Fogg adventures brings us back into the universe of Jules Verne, full of fantasy. This European coproduction - shot in live action and led by the incredible performance of one of the best British actors of his generation, David Tennant – attests to the ambition of the big historical TV channels in the face of the multiplication of series produced by digital platforms. A success!

Technical Sheet
Credits: © Slim 80 Days / Federation Entertainment / Peu Communications / ZDF / Be-FILMS / RTBF (Télévision belge)– 2021
Original Title
Around the World in 80 Days

Written by
Ashley Pharoah, Caleb Ranson, Claire Downes, Ian Jarvis, Stuart Lane, Debbie O'Malley, Jessica Ruston, Peter McKenna, Stephen Greenhorn
Directed by
Steve Barron, Charles Beeson, Brian Kelly
Photography
Álvaro Gutiérrez, Mannie Ferreira
Editing
Adam Bosman
Music
Christian Lundberg, Russell Emmanuel
Cast
David Tennant, Leonie Benesch, Ibrahim Koma, Jason Watkins, Peter Sullivan
Production

Slim Film + Television / Federation Entertainment, for France Télévisions, ZDF, RAI (the European Alliance).
Additional coproduction partners: Masterpiece PBS (U.S), Peu Communications (South Africa), Be-FILMS and RTBF (Belgium), Daro Film Distribution (associate producer).
With the support of IDC (Industrial Development Corporation) of South Africa, CNC (Centre National du Cinema) in France, Romanian government, the Creative Europe Program MEDIA.
Sales
Federation Entertainment
Broadcast
France Télévisions, ZDF, RAI (the European Alliance), Masterpiece/PBS