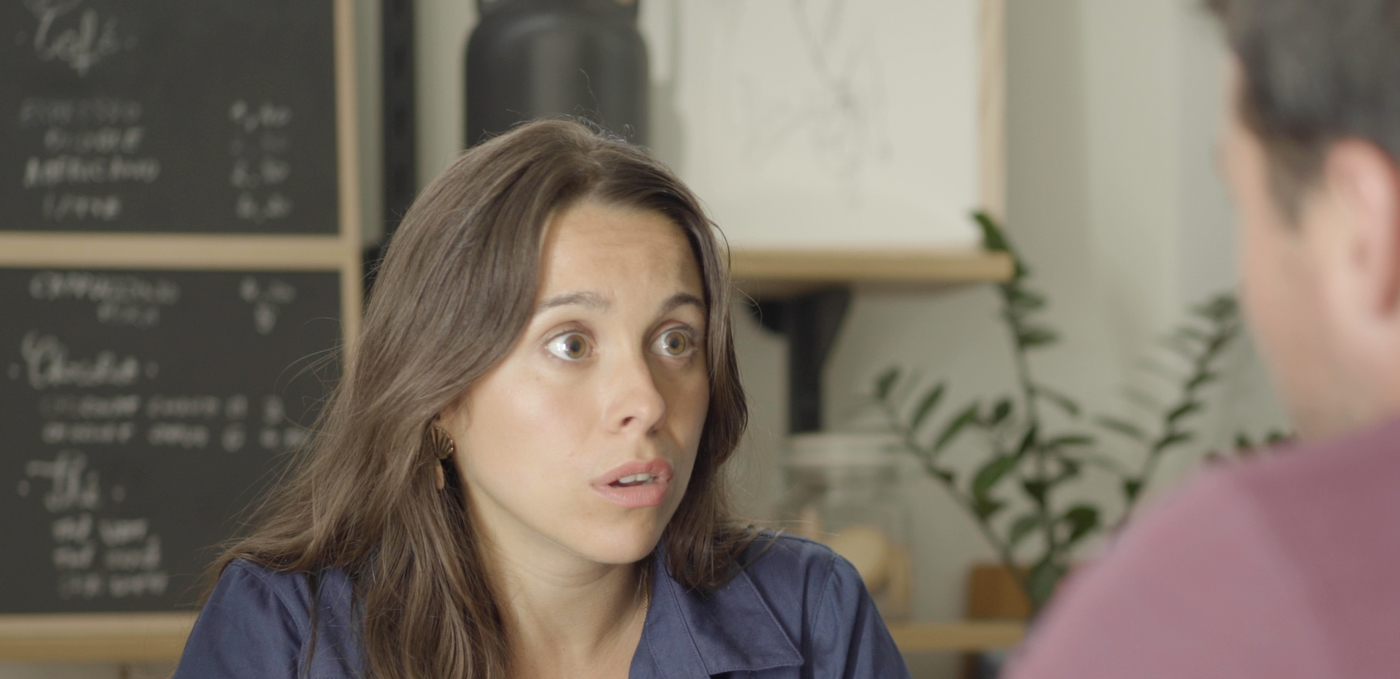 Short Form Competition
DUMPED
The series presented by...
Presentation
LARGUÉE
France - 2021
Kaycie Chase
Season 1 - 8x3' | World Premiere
In French with English subtitles
Ep. 1-4
Synopsis
Dumped is about a girl, who gets dumped. Same café. Same table. Different people. Sometimes she thinks it's rather funny, sometimes she's confused. Okay sometimes she's a little sad. But I promise, it's not as bad as it sounds. No really, I promise, it's all good. Everything happens for a reason, right?
(For every episode, there is a hybrid making-of called "The other side")
Note from the artistic direction
Dumped is a French comedy with sharp and wild writing, full of self-deprecation and intelligence. The filming explores the frame limits, questions what we see, and opens the door for our imagination.

Technical Sheet
Credits: © Moon Hearts Production
Original Title
Larguée
Written by
Kaycie Chase
Directed by
Clara Quilichini
Photography
Pierre Boury
Editing
Deadliners Production
Music
Kaycie Chase
Cast
Kaycie Chase, Thomas Sagols, Gauthier Battoue, Matthew Luret, Jhos Lican, Damien Ferrette, Juliann Brondoni, Elizabeth Wautlet, Christophe Lemoine
Production
Moon Hearts Production
Sales


Broadcast