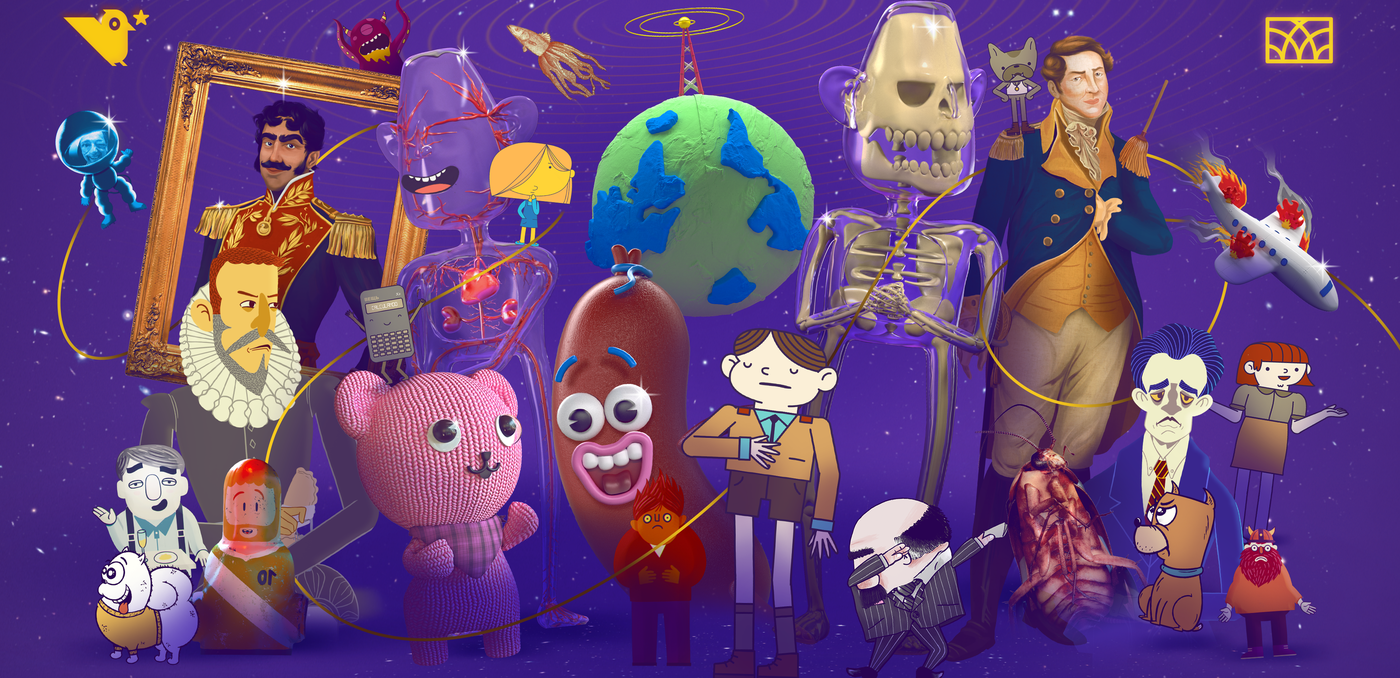 Short Form Competition
Educational TV
The series presented by...
Presentation
TV Educativa
Uruguay - 2022
Marco Caltieri, Pablo Marcovecchio
Season 1 - 12 x 12 minutes | World Premiere
In Spanish with French and English subtitles
Episode 1
Synopsis
Advertised as being produced by the Ministry of Education of a fictional country, Ulandia. It's not educational. It's a TV series self-aware of its characters as a product. Pretends to be educational through sketches organized by subjects which work in a separated world, with its own characters. After its introduction by the Minister, the episode jumps from one world to another world, then another, then back to resolve a conflict or contradict the first one. It is a series that exposes some critical ideas regarding education, stereotypes, and mass culture.
Note from the artistic direction
Educational TV is anything but an educational series! Go on a journey to discover the fictional country of Ulandia, through numerous creative, sharp, and irreverent animated sketches. As many universes as there can be biting and critical views on ours.


Technical Sheet
Credits: © Enano Maldito
Original Title
TV Educativa
Written by
Marco Caltieri, Pablo Marcovecchio
Directed by
Marco Caltieri, Pablo Marcovecchio
Editing
Carmela Marichal, Sofía Idoyaga
Music
La Mayor Cine
Cast
Bruno Cetraro, Carla Moscatelli, Hugo Piccinini, Jenny Berger, Luis Pazos, Mariana Bayce, Mauricio Ares, Rogelio Gracia, Soledad Gilmet
Production
Clara Charlo
Enano Maldito, Cholo Films, To Je To (Production Companies)
Sales
To Je To