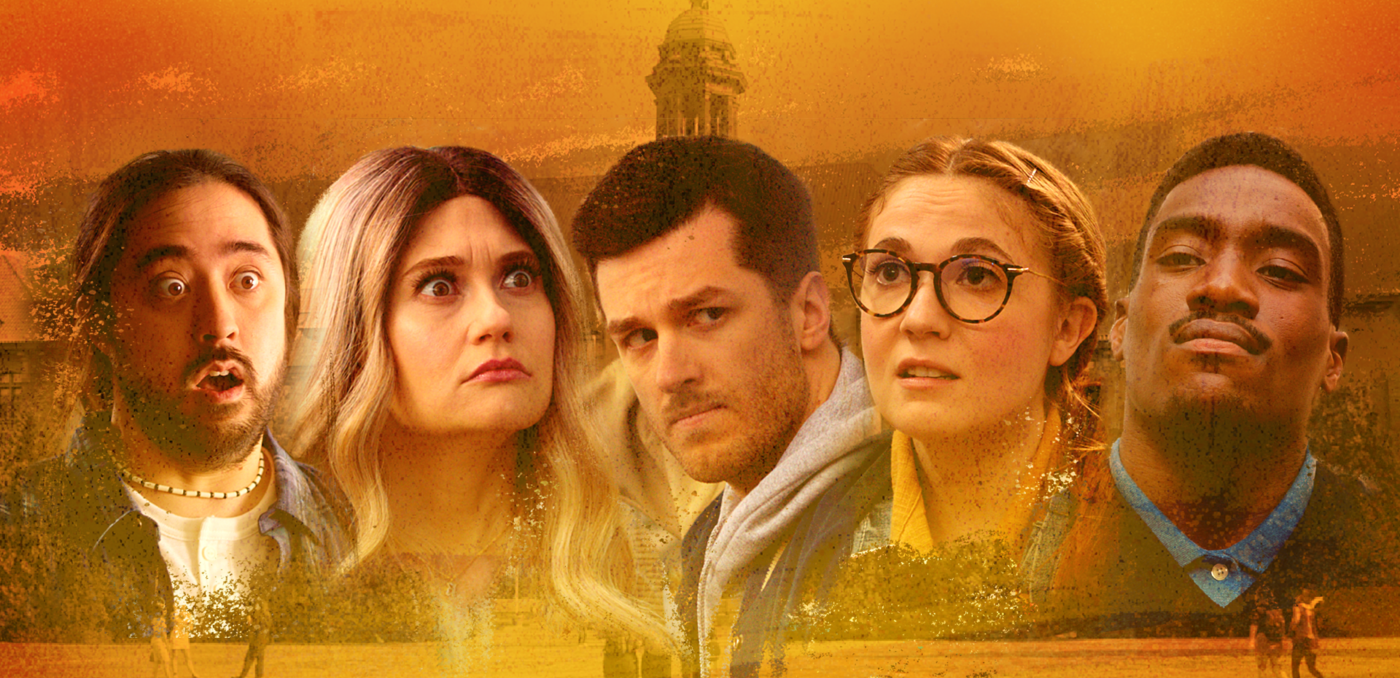 Short Form Competition
Complètement Lycée
The series presented by...
Presentation
Complètement Lycée
Canada - 2021
Rosalie Vaillancourt, Alec Pronovost, Charles-Alex Durand, Pierre-Yves Roy-Desmarais
Season 1 - 8 x 10 minutes | International Premiere
In French with English subtitles
Episodes 1 and 2
Synopsis
This quirky parody of melodramatic teen series tells the highs and lows of Allie Thompson, the new girl in New Garden Hills Valley's high school. Being a teenager is never easy! Especially when the most popular girl in school, Ashley Winterbottom, makes you her worst enemy... Fortunately, Allie can count on the help of her gay best friend Keith to see through Ashley's shenanigans and of her boyfriend Brian, quarterback of the football team.
Note from the artistic direction
Complètement Lycée spoofs the typical series from our teenage years. With incredible rhythm, this is a hilarious, cleverly directed and totally exhilarating frame-within-the frame… Welcome to New Garden Hills Valley!


Technical Sheet
Credits: © Productions ToRoS
Original Title
Complètement Lycée
Written by
Charles-Alex Durand, Sandrine Viger-Beaulieu, Alec Pronovost
Directed by
Alec Pronovost
Photography
Christophe Fortin
Editing
David Bourbonnais
Music
Alex Lefaivre
Cast
Rosalie Vaillancourt, Pierre-Yves Roy-Desmarais, Katherine Levac, Vincent Kim, Patrick Emmanuel Abellard
Production
Productions ToRoS
Broadcast
Noovo.ca