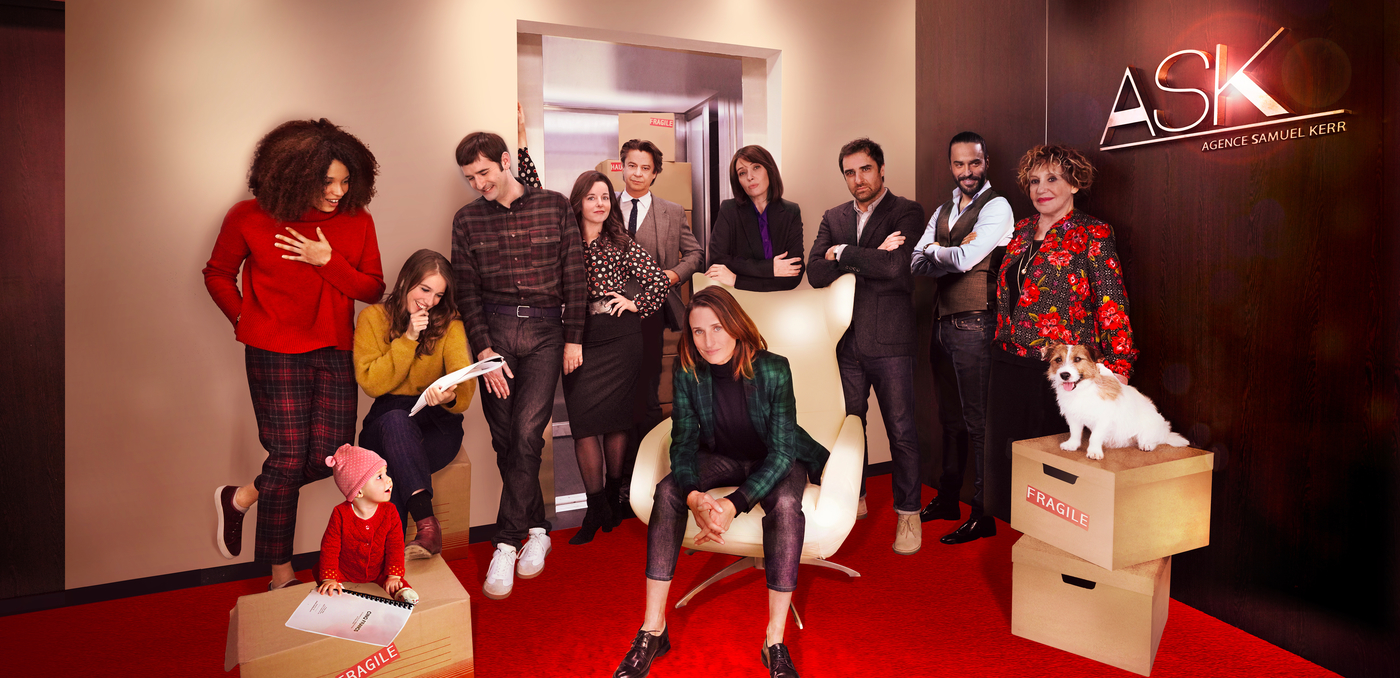 Out of Competition
Call My Agent!
cannes Festival
Broadcast on 13 October 14:00 - 15:00 Espace Miramar
Buy ticket
Online Festival
Available from 2 December -0001 00:00 to 2 December -0001 00:00
Watch show
Synopsis
Dix Pour Cent
France - 2020
Fanny Herrero
Season 4 - 6x52' ⎮ Premiere
In French with English subtitles
Ep. 1 & 2
In season 3, Andrea and Gabriel won their battle against Mathias while double agent Camille-Herve was finally unmasked. Four months passed and Andrea puts on the General Manager suit. She likes the power although power absorbs her completely because ASK is once again in a perilous situation with the potential departure of all Mathias' talents.

Technical Sheet
Credits: © C.BRACHET - M.COTELLON- FTV- MONVOISIN PRODUCTION- MOTHER PRODUCTION
Original Title
Dix pour cent
Written by
Victor Rodenbach, Vianney Lebasque, Jérôme Bruno, Edgard F. Grima, Marc Fitoussi (episode 1)
Victor Rodenbach, Vianney Lebasque, Frédéric Rosset, Edgard F. Grima, Jérôme Bruno, Thomas Mansuy (episode 2)
Directed by
Marc Fitoussi (episode 1), Antoine Garceau (episode 2)
Photography
Antoine Monod
Editing
Catherine Schwartz (episode 1), Guillaume Lauras (episode 2)
Music
Loïk Dury, Christophe "Disco" Minck
Cast
Camille Cottin, Thibault de Montalembert, Gregory Montel, Liliane Rovère, Fanny Sidney, Nicolas Maury, Laure Calamy, Stéfi Celma, Assaâd Bouab, Charlotte Gainsbourg, Franck Dubosc
Production
Mon Voisin Productions et Mother Production
Dominique Besnehard, Harold Valentin, Aurélien Larger, Michel Feller
Sales
France Télévisions Distribution
Broadcast
France Télévisions / Pôle France 2