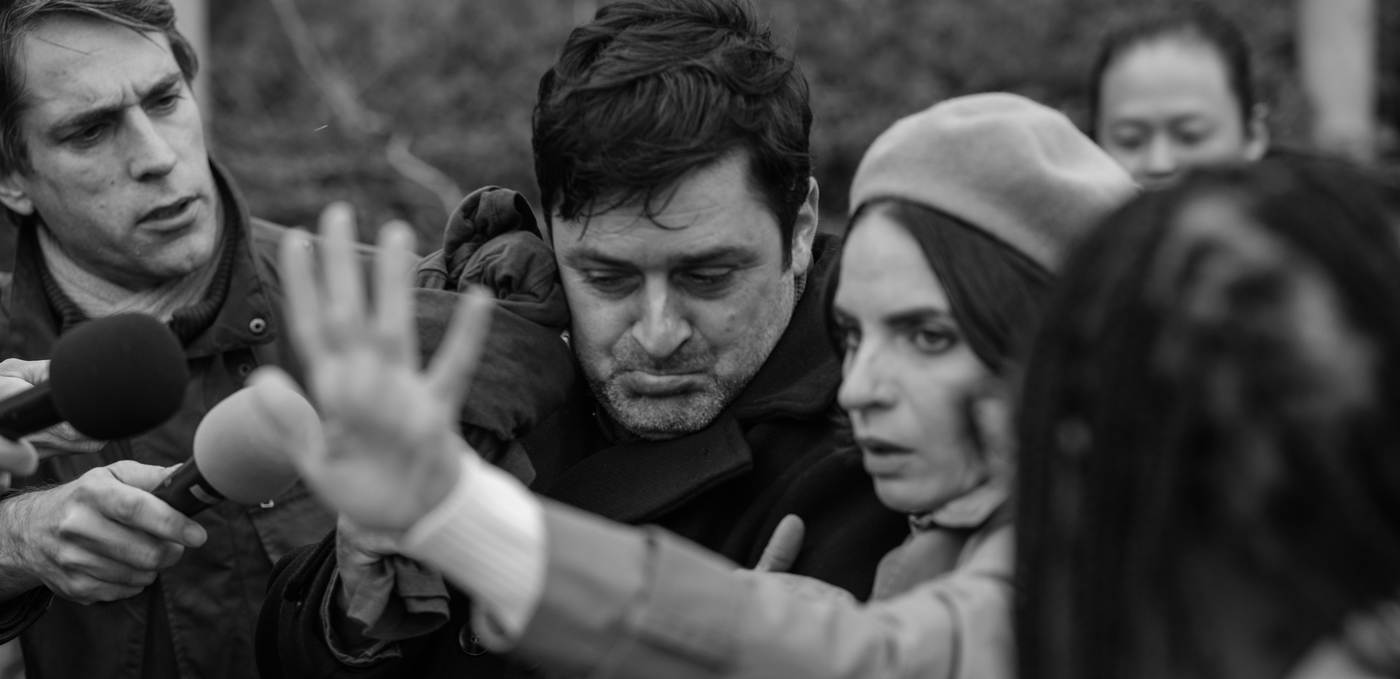 Competition
Good Morning Chuck (Or the Art of Harm Reduction)
The series presented by...
Presentation
Bon matin Chuck (ou l'art de réduire les méfaits)
Canada - 2023
Nicolas Pinson, Jean-François Rivard, Mathieu Cyr, Émilie Lemay-Perreault
Season 1 - 10 x 45 minutes | World Premiere
In French with French & English subtitles
Episodes 1 & 2
In the presence of director Jean-François Rivard and actor Nicolas Pinson.
Synopsis
Chuck, the beloved host of a morning show, finds himself on the front page of every newspaper and gossip magazine after a scandal involving his drug and alcohol addiction. All of Quebec is in shock, but for those close to him, this is the final straw. With his reputation on the line, Chuck heads to rehab to convince his spouse, his agent, and the public of his (relative) goodwill. The problem: Chuck doesn't really think he needs help… he tells anyone who will listen that he's just a party guy!
Note from the artistic direction
After Audrey's Back last year, French Canada is back in Competition with Good Morning Chuck (Or the Art of Harm Reduction). The series tells the story of the fall of a very popular television host due to his drug addicion. With an off-beat tone, a beautiful black & white image, and a jazzy rhythm, the series confronts us with the misfortune of its lead character, as endearing as he is irritating.

Technical Sheet
Credits: © Danny Taillon
Original Title
Bon matin Chuck (ou l'art de réduire les méfaits)
Written by
Jean-François Rivard, Sarianne Cormier, Patrick Dupuis, Émilie Lemay-Perreault (episodes 1-2-3), Mathieu Cyr (episodes 1-2-3)
Directed by
Jean-François Rivard, Mathieu Cyr
Photography
Barry Russell
Editing
Benjamin Duffield
Music
Olivier Langevin
Cast
Nicolas Pinson, Sylvain Marcel, Marilyn Castonguay, Bernard Fortin, Benz Antoine, Amélie B Simard, Hugo Dubé, Lyna Khellef, Nathalie Doummar, Claire Jacques, Myriam De Verger, Danielle Ouimet, Kevin Owens, Yves Corbeil, Justin Jackson
Production
Productions St Laurent TV International
Sales
Cineflix Rights
Broadcast
Bell Media / Crave (Canada)