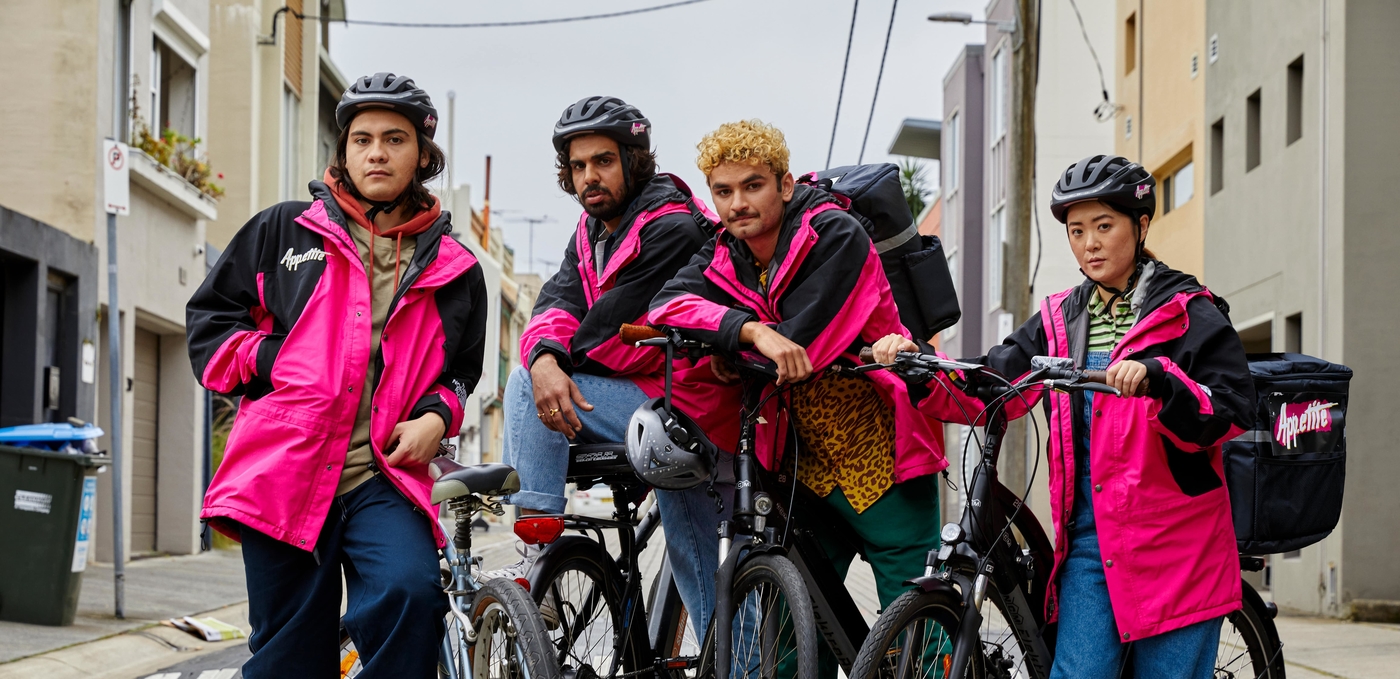 Short Form Competition
Appetite
The series presented by...
Presentation
Appetite
Australia - 2022
Mohini Herse
Season 1 - 6 x 10 minutes | World Premiere
In English, Mandarin, Hindi, Spanish with French & English subtitles
Episodes 1 & 2
In the presence of creator and director Mohini Herse, set up director Neil Sharma, producer Karen Radzyner, screenwriters Neilesh Verma and Grace Tan, actors Shirong Wu and Kabir Singh.
Synopsis
After her housemate Raj, disappears on the same night as a fatal food delivery rider accident, Tessa, a struggling international student and rider, races to find him, unwittingly derailing her already less than perfect life. Enlisting the help of her hapless housemates, Bastian and Zal, the three pursue a trail of clues and deliveries, discovering that Raj's disappearance was connected to the food delivery company, Appetite.
Note from the artistic direction
At the crossroads of genres, between comedy, thriller, science-fiction and social critique, Appetite is supported by the energy of its actors and its biting writing. The series takes a sharp look at Australia, shedding a light on the failures of the bike riding delivery industry.

Technical Sheet
Credits: © Felipe Neves - Appetite Show Pty Ltd
Original Title
Appetite
Written by
Mohini Herse, Neilesh Verma, Grace Tan
Directed by
Neil Sharma & Mohini Herse
Photography
Drew English
Editing
Christine Cheung & Pete Ward
Music
Ananthu Nair
Cast
Shirong Wu, Kabir Singh, Gabriel Alvarado, Raj Labade
Production
Fell Swoop Pictures & Photoplay Films
Sleena Wilson (Executive Producer)
Sales
Karen Radzyner
Broadcast
Special Broadcasting Services Australia