News
CANNESERIES Awards
September 23, 2021
VARIETY ICON AWARD -
CONNIE BRITTON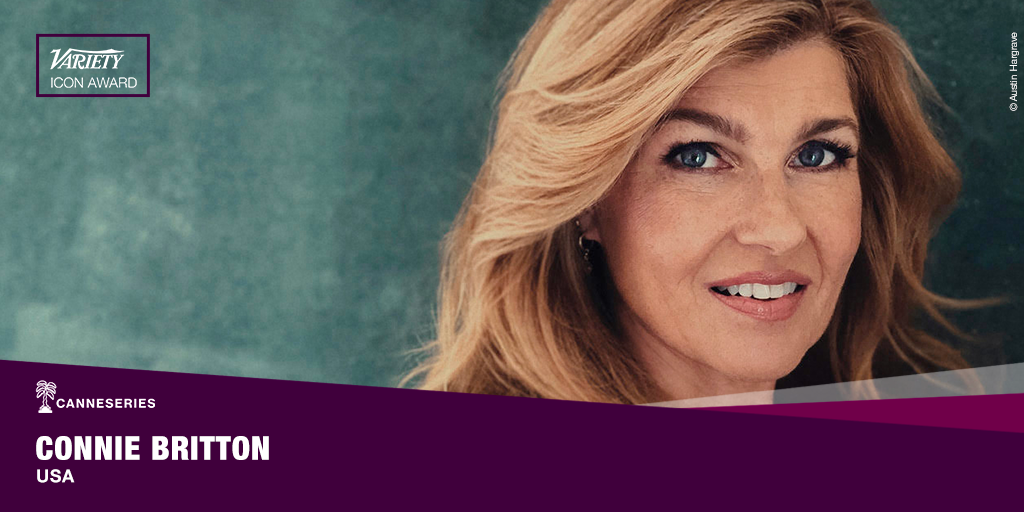 After stand-out roles on series such as Spin City, 24, and The West Wing, Connie Britton starred in one of the best reviewed shows on TV, Friday Night Lights. In 2012, she starred in Nashville, earning her first Golden Globe nomination and fourth Emmy nomination. She has also teamed up with Ryan Murphy in the first season of American Horror Story, receiving another Emmy Nomination, and in American Crime Story: The People v. O.J. Simpson. She was most recently seen in Mike White satirical limited-series, The White Lotus, and Dirty John, where she also served as an executive producer and has earned a Golden Globe and Critics' Choice nomination for the role.
It is humbling to be receiving the Variety Icon Award, when I have in fact been influenced by so many iconic women around me throughout my life, and my personal goal has always been to reflect women back to themselves so perhaps they know themselves more deeply, more clearly, more powerfully. It is hard to think of myself in relation to the term "icon" since I feel as though the women around me - whatever their stories are, flaws are, dreams are, journeys are - stand as my inspiration and exploration. I'm just getting started, still learning so much about people, women, and the diverse worlds in which we live!

So thank you CANNESERIES. Thank you Variety. For reflecting me back to myself. And in so doing, honoring the enchanted lifelines of each character, each woman I've had the privilege to play, and encouraging me further to stay the course, and walk side by side with as many as I can to keep telling stories with humanity and honesty. And most importantly, to celebrate every woman and her power.

"The acting ensemble in HBO's breakout hit 'The White Lotus' includes the multiple Emmy-nominated Connie Britton, who once again proves her versatility and creative courage. Celebrated for and essential to the success of acclaimed programs including 'Dirty John,' 'Nashville,' 'Friday Night LIghts,' Britton's Nicole Mossbacher is another deep and layered performance. Britton again draws us in with her deft, subtle ability to communicate the contradictions of a powerful, brilliant businesswoman who finds herself all alone inside her career and her own family and marriage," said Steven Gaydos, senior vice president, global content and executive editor, Variety.

MADAME FIGARO RISING STAR AWARD -
PHOEBE DYNEVOR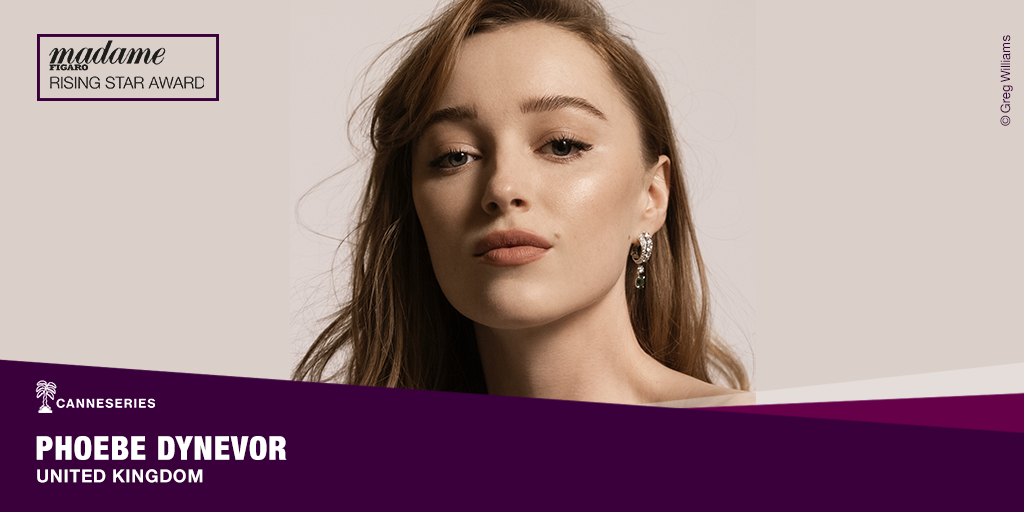 British actress, Phoebe Dynevor received global recognition for her leading role of of Daphne Bridgerton in Shondaland's wildly successful, Bridgerton on Netflix. In 2017, Phoebe joined the cast of Younger. She is also known for her role in Snatch. She is soon to star in SKY Cinema's Original, The Colour Room. She has also been cast as the lead in Sony's thriller, I Heart Murder. It was recently confirmed Phoebe will Exec Produce and star in Exciting Times for Amazon Studios. Additionally, she will also soon feature in the British remake of Call My Agent alongside Dominic West, Helena Bonham Carter and David Oyelowo.

KONBINI COMMITMENT AWARD -
LAURIE NUNN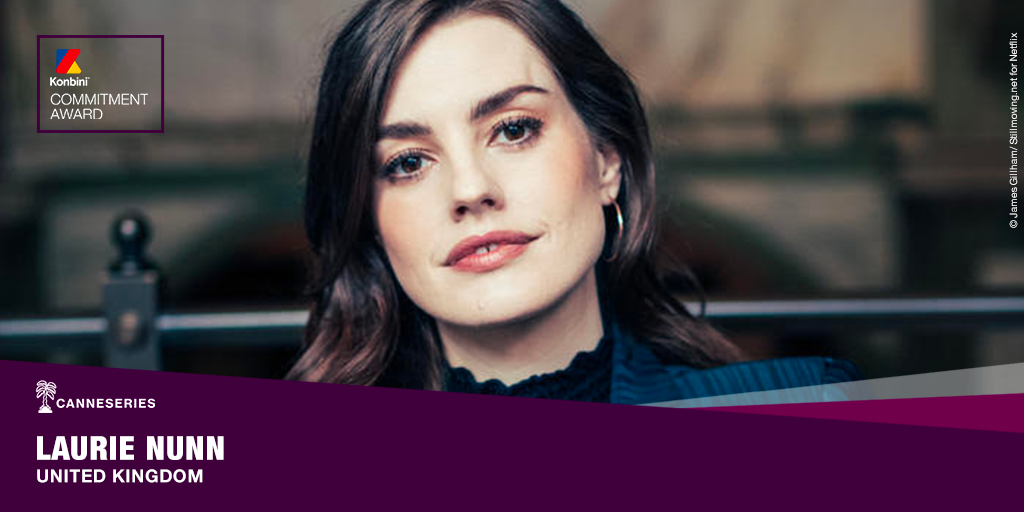 Laurie Nunn is an award winning writer of film, television and theatre. She was born in London and grew up in Victoria, Australia. She studied writing and directing at the VCA school of Film and TV in Melbourne, and then completed an MA in screenwriting at the National Film and Television School in the UK. Since graduating in 2012, she has found huge success as the creator of Netflix's hit show Sex Education which has just released it's third series. Sex Education has received critical and commercial success, with over 40 million viewers streaming the first series. Laurie's first play King Brown was workshopped at the National Theatre Studio and went on to win a Judges award at the 2017 Bruntwood Prize.
And for this very first KONBINI Commitment Award, we wanted to pay tribute to the immense talent and innovation of Laurie Nunn, the creator and showrunner of the groundbreaking Sex Education. This teen drama's first airing was in 2019 on NETFLIX. It was produced in the post-#MeToo era and explored teen sexuality in all its diversity with humor and relevance. Through sequences that are already cult (including the famous "It's my vagina!"), Sex Education highlighted queer sexualities, sisterhood, non-toxic masculinity, or physical or sexual violence that teenagers face.
The show managed to do all this while addressing a wide audience. Over the course of three seasons, Laurie Nunn strives to break down taboos and questions the content of high school sex education classes in a very tangible way. The launch of season 2 was accompanied by a sex education manual, sold out within a few hours. In addition, a new job appeared in season 1 on the series set : that of intimacy coordinator whose job is to film sex scenes with a more artistic vision and in a safer way for its performers. In front of and behind the camera, Sex Education has proven that humor can rhyme with education, innovation and artistic ambition. Laurie Nunn's series has also won us over with its swirling direction, complex characters played by a cast of promising young actors and actresses, and a catchy soundtrack.
During an exclusive interview–"Conversation with Laurie Nunn"–which will take place during the CANNESERIES Festival, Marion Olité, editor-in-chief of BIIINGE, KONBINI's series channel, will discuss with the English creator her artistic choices, inspirations, the season 3 of Sex Education, which has just been released on NETFLIX, or her future projects.