News
CANNESERIES Unlimited: results of the 2021 calls for applications
March 16, 2021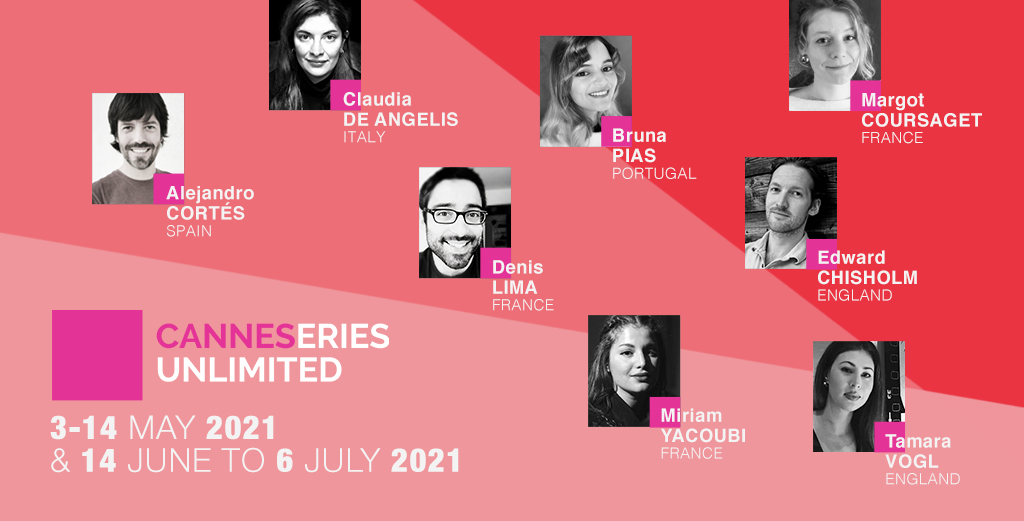 After the success of the last three years, the City of Cannes, as part of its wide-reaching "Cannes On Air" program, together with Vivendi, Canal+ and Université Côte d'Azur are pleased to announce the candidates selected for the fourth annual international series screenwriting residency program, CANNESERIES Unlimited.
Sixteen authors were selected to join the professionally-recognized residency CANNESERIES Unlimited in 2021, held partly online and in person in Cannes from May 3rd to May 14th and from June 14th to July 6th.
Selected candidates:
Claudia De Angelis, Italy
Edward Chisholm, England
Bruna Pias, Portugal
Denis Lima, France
Alejandro Cortés, Spain
Miriam Yacoubi, France
Margot Coursaget, France
Tamara Vogl, England
Mentors of the residency:
Benjamin Harris and Michaela Sabo (Serial Eyes) : Berlin Academy writing program
Elizabeth Schub-Kamir : author, screenwriter, instructor at EICAR Paris
Alexander Perrin : screenwriter and producer
Their objective:
Write the pre-bible and pilot of an original short series related to one of the two themes selected this year: Story of love & near future or Teenagers, dreams & enpowerment. The authors will learn the writing methods implemented by Université Côte d'Azur, Serial Eyes and the Deutsche Film und Fernsehakademie Berlin (DFFB).
During the residency, the different creative teams of Canal+ (Original Creation, Studio Bagel and Studiocanal) will follow the authors at every step of their project.
From the beginning, the residency has been backed by the CANNESERIES festival, which is now in its fourth year and was postponed to October 8 to 13, 2021. During the festival, the writers will be able to attend master classes, meetings and screenings of the series in competition.
Additional support is provided by the CNC (National Center for Cinema and Animated Image).