News
CANNESERIES Unlimited 2023 : The six selected talents
March 10, 2023
All of CANNESERIES Unlimited (an international writing residency dedicated to series) partners are pleased to officially announce the name of the six new talents of the 2023 season.
For this sixth edition, its partners (the city of Cannes, through the "Cannes on Air" program, Vivendi, the Canal+ Group and the Université Côte d'Azur) continue to strengthen their commitment by allowing the winner to develop his or her series with the Canal+ Group, just as the last edition.
The six selected writers will start the residency online with their mentors and then in person in Cannes during the residency's partner festival, CANNESERIES.
The six selected talents for the 2023 edition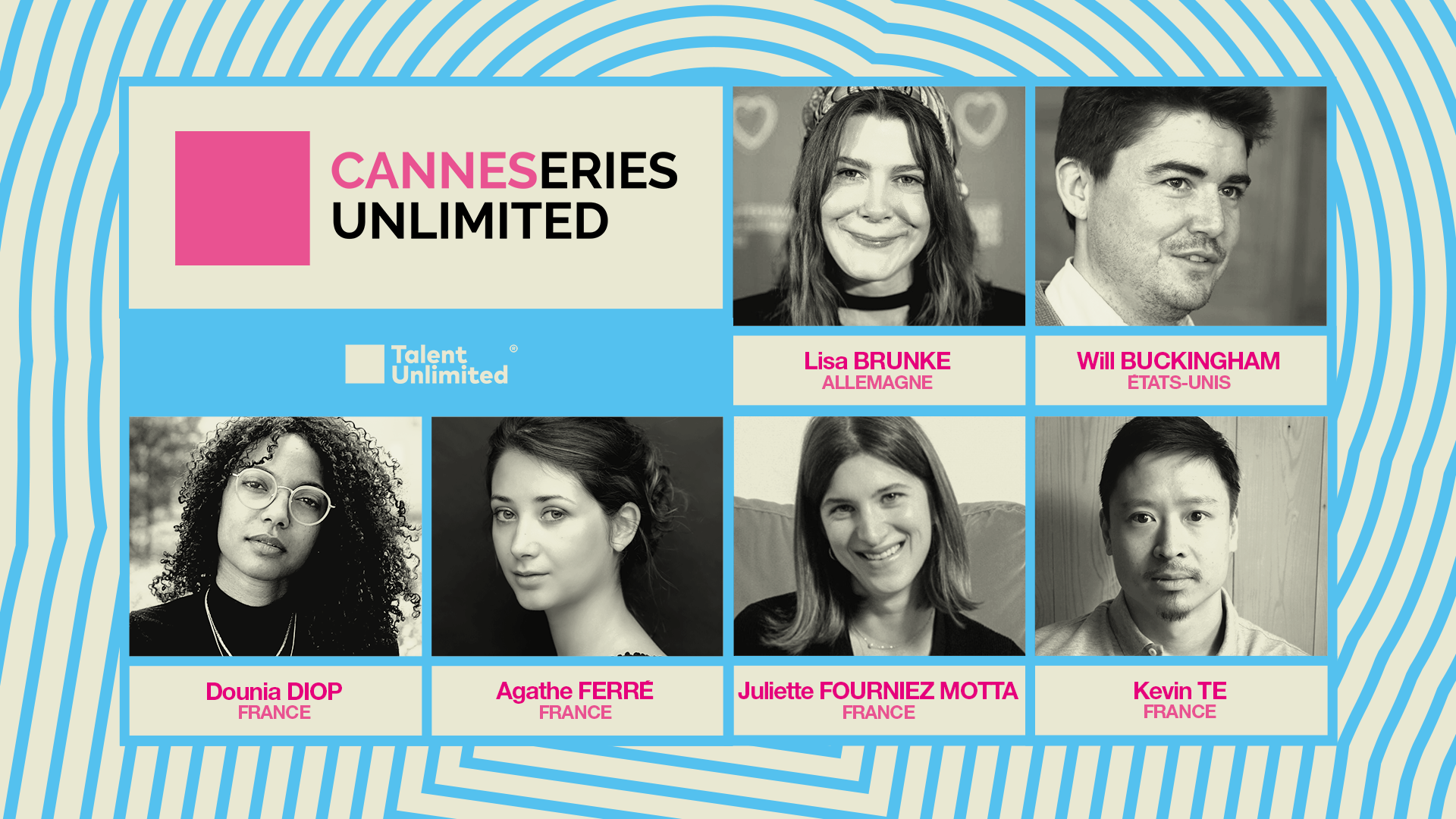 This year, the writers will be working on the themes "Team Spirit" or "Havoc". To do so, they will receive supervision from specialists of the Université Côte d'Azur, consulting screenwriters throughout the residency, Elizabeth Schub-Kamir (author, screenwriter) and Alexander Perrin (screenwriter and producer), as well as from professionals of the industry during masterclasses. During the project development phase, different creative entities of the Canal+ Group will follow the writers: Création Originale, Studio Bagel, and Studiocanal.
The festival CANNESERIES, which sixth edition will take place from April 14th to 19th, 2023, has been supporting the residency since its creation. On this occasion, talents will have the opportunity to attend masterclasses, talks with professionals and screenings of the series in competition.
The CNC (Centre National du Cinéma et de l'Image Animée) also supports this residency.