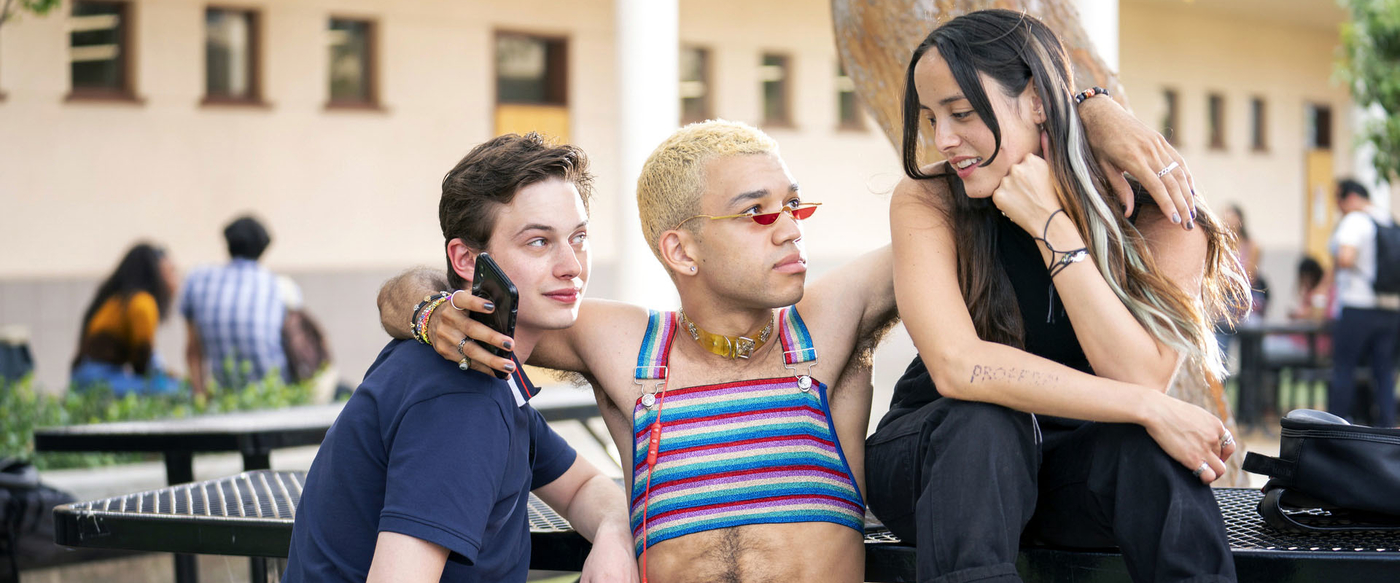 A group of high school students in Orange County, California fearlessly explore their identity and sexuality and challenge the social norms of their conservative community. As they grow up in an ultra-connected world, together they will build their unique personalities and stamp their individuality on the world around them.
With Nathanya Alexander, Chloe East, Nava Mau, Lukita Maxwell, Haley Sanchez, Uly Schlesinger, Sam Trammell, Chase Sui Wonders avec Justice Smith and Martha Plimpton. Created by Zelda Barnz and Daniel Barnz. Produced by Marissa Diaz and Michael Cohen.
Production companies : Good Thing Going Productions; We're Not Brothers Productions
Available September 30 on Canal +.
Screening of the first two episodes, in original version (English) with French subtitles.
Running time: 65 minutes
Credits: © 2020 WarnerMedia Direct, LLC. All Rights Reserved.