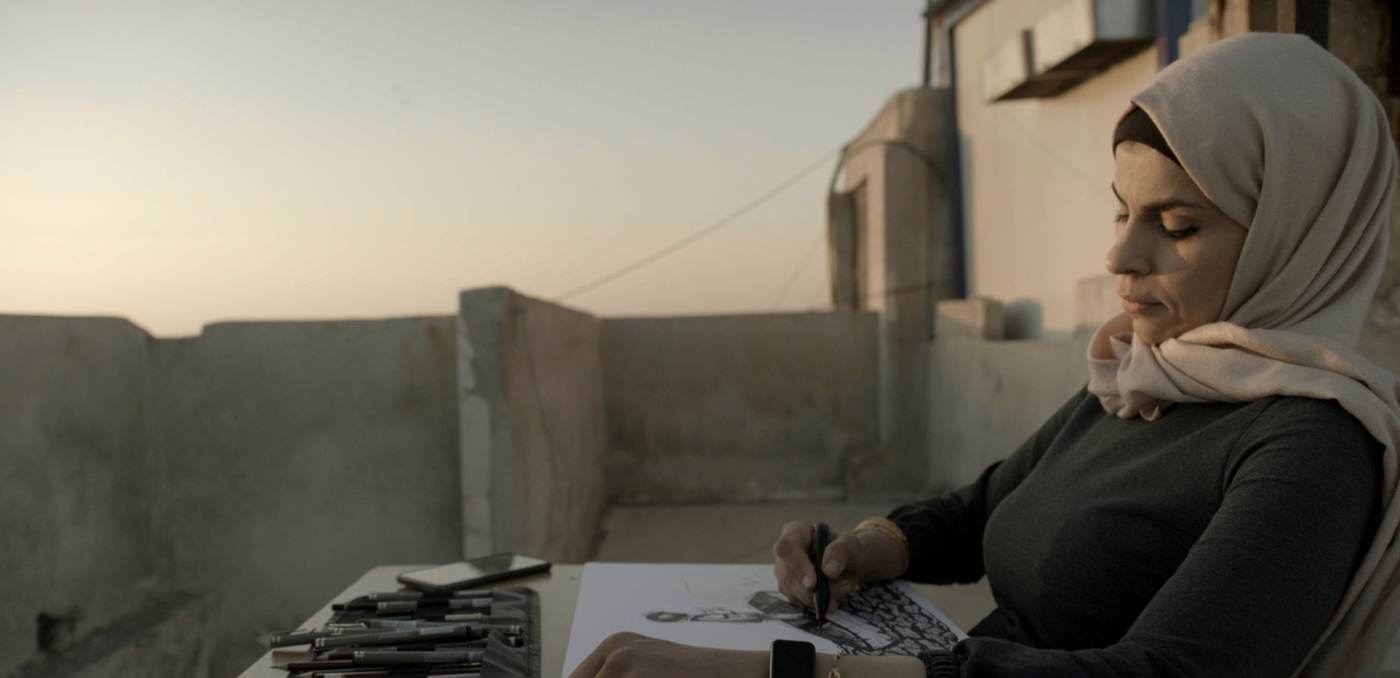 Documentary Series Competition
Draw for Change!
The series presented by...
Presentation
Draw for Change!
Belgium - 2023
Vincent Coen, Guillaume Vandenberghe
Season 1 - 6 x 52 minutes | International Premiere
In English, Spanish, Russian with French & English subtitles
Episode 1
In the presence of directors Alisar Hasan and Alaa Amer, and creators Vincent Coen and Guillaume Vandenberghe.
Synopsis
Draw for Change! is a six-part documentary series about female cartoonists in Mexico, USA, Russia, India, Syria, and Egypt. The series blends documentary and animation in exploration of themes such as femicide and female representation. In the face of censorship and death threats, these rebellious artists strive to change their society and refuse to give in.
Note from the artistic direction
A true emotional uppercut with a mix of live-action shots and animated sequences, Draw for Change! dives into the daily life of female illustrators around the globe, their commitments and fights. The series' narration and style are as demanding as the issues discussed, that we believe to be so absolutely necessary.

Technical Sheet
Credits: © Clin d'Oeil Films
Original Title
Draw for Change!
Written by
Alisar Hasan, Alaa Amer, Anna Moiseenko, Sama Pana, Nada Riyadh, Karen Vázquez Guadarrama, Laura Nix, Vincent Coen, Guillaume Vandenberghe
Directed by
Alisar Hasan, Alaa Amer, Anna Moiseenko, Sama Pana, Nada Riyadh, Karen Vázquez Guadarrama, Laura Nix
Photography
Abdo Fayyad, Karen Vázquez Guadarrama, Rosa Hernandez Meneses, Joachim Philippe
Editing
Neel Cockx, Geert Veuskens, Frédéric Fichefet, Gladys Joujou, Céline Ducreux, Dieter Diependaele
Music
Catherine Kontz, Kyan Bayani
Production
Clin d'Oeil Films, A Bahn, Point du Jour / Les Films du Balibari, Ma.ja.de Filmproductions Gmbh
Sales
Autlook Filmsales
Broadcast
ARTE, VRT, RTBF, SWR, WDR